Add or Edit Dependent Info During Enrollment
We know having accurate dependent information is foundational to a successful benefits enrollment process, so we have streamlined the experience to make it even easier for employees to enroll in benefits for themselves and their families. Your employees can now quickly view, edit, and confirm their dependent information right at the beginning of their benefits enrollment.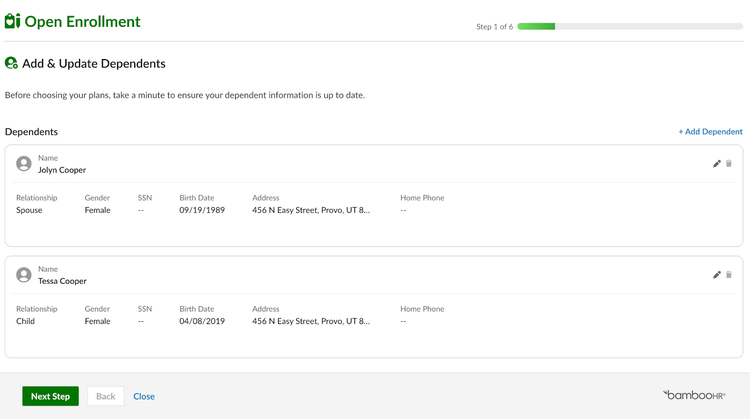 As always, we love your feedback! To provide product feedback on this feature and more, head over to our product feedback page and let us know how we're doing.