Add URLs to Benefit Plans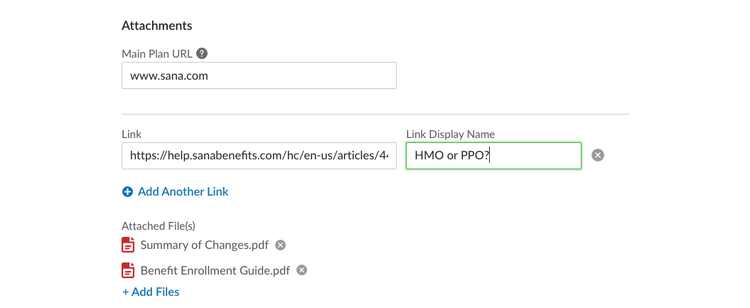 Since May 24th, you've been able to attach files such as benefit enrollment guides, supplemental enrollment forms, and FAQs to your benefit plans in BambooHR. Now you can also add URLs as another way to share benefits information directly from your carriers' websites and other sources. Any attached resources will be available to your employees during their benefit enrollment process, granting them access to the information they might need to make informed decisions on their own, without needing to ask you.
As always, we love your feedback! To provide product feedback on this feature and more, head over to our product feedback page and let us know how we're doing.