Adding Download All Files to Document Management
One click is better than multiple clicks. That's why we've added a button under the Documents tab (to the right of the search bar) that allows you to download all documents from an employee's profile. You can also download all documents from a specific folder by clicking into the desired folder, clicking the same download button, and choosing to download all documents from that particular folder.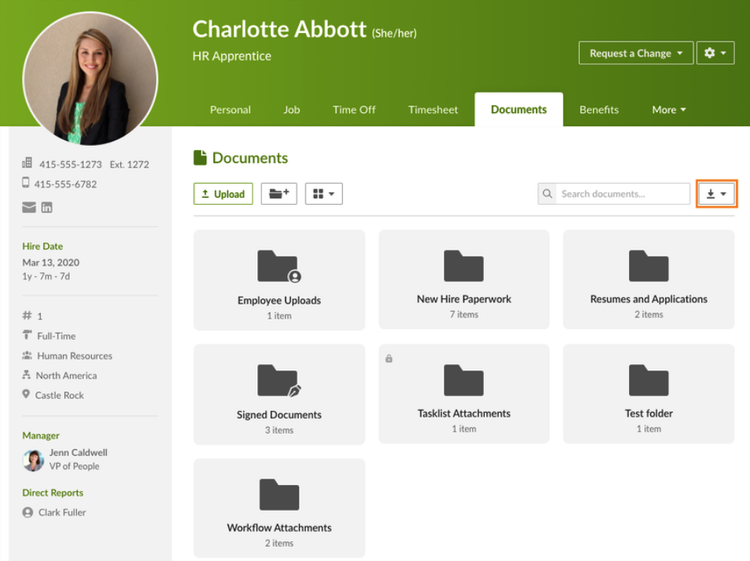 As always, we love your feedback! To provide product feedback on this feature and more, head over to our product feedback page and let us know how we're doing.