Additional Carrier Data Fields for Benefit Plans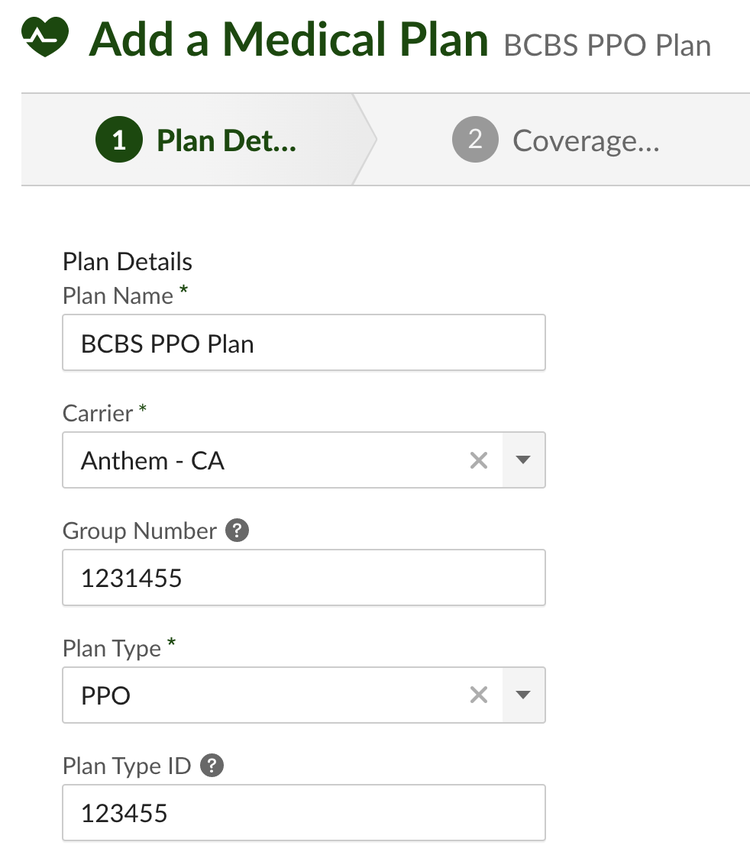 We know managing all of your employees' benefits information can be a big time suck and a hassle if you don't get your plan data correct the first time. We're excited to share that now you can now add the following two important data fields to your new benefit plans during the plan setup process, or you can add them to your existing plans:
Carrier group number
Plan ID number
These fields associate your employees to your specific plans, thus your insurance carrier can properly enroll the employee into the correct plan. You can also now find these fields directly in your Enrollment Window Election Report.
If you're wondering where to find these numbers for your benefit plans, they're usually listed in the "account structure" document that you get from your insurance carrier. Stay tuned, we've got many other exciting Benefits Administration updates coming soon!
As always, we love your feedback! To provide product feedback on this feature and more, head over to our product feedback page and let us know how we're doing.