Additional Guidance For Editing Time Off Accrual Policies
Companies re-evaluate and update their time off policies from time to time. When your company changes its policy, that policy needs to also be updated in BambooHR to ensure that your employees continue getting the correct accruals. We have added additional information and guidance to help you update your policies in a way to produce the changes you expect.
Now when you go to edit your Accrual Policy, the Accrual Schedule section will initially be locked. Accrual Schedule settings can be unlocked by selecting the Edit Schedule button. The following new warning window pops up to provide you with additional help regarding how to change your accrual policy with confidence: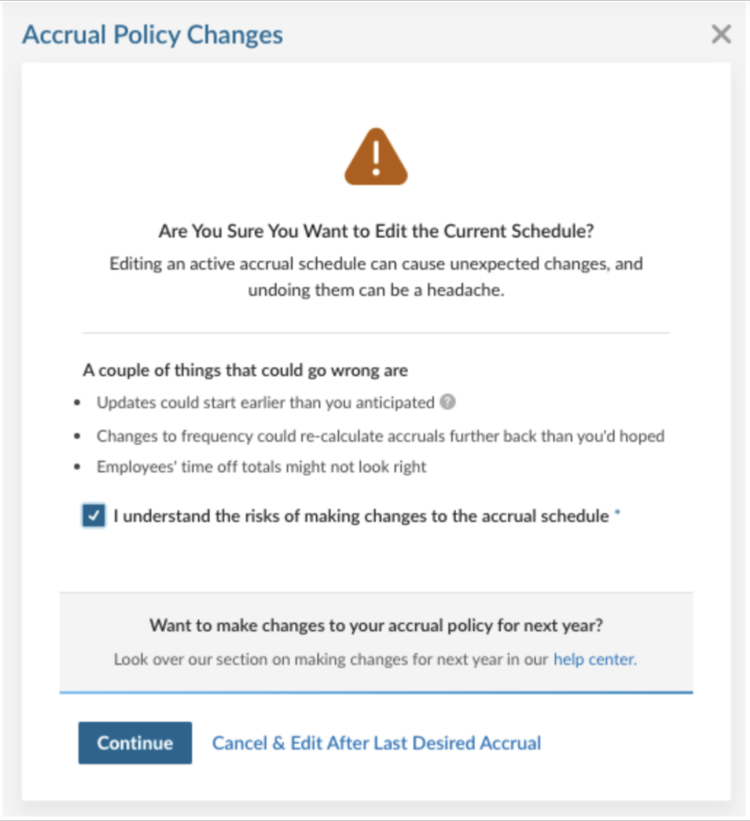 As always, we love your feedback! To provide product feedback on this feature and more, head over to our product feedback page and let us know how we're doing.