Additional Offer Letters
There are times when it makes sense to send more than one offer letter to a candidate or employee, such as when an offer is revised after being signed or when hiring internally. We're excited to announce that you can now send additional offer letters to those who have already signed one!
After an offer letter has been signed for a candidate, a user with offer letter permission can simply create a new one by clicking 'Send New Offer' in the status dropdown. Keep in mind that an additional offer letter can't be created until the initial offer is either signed or canceled.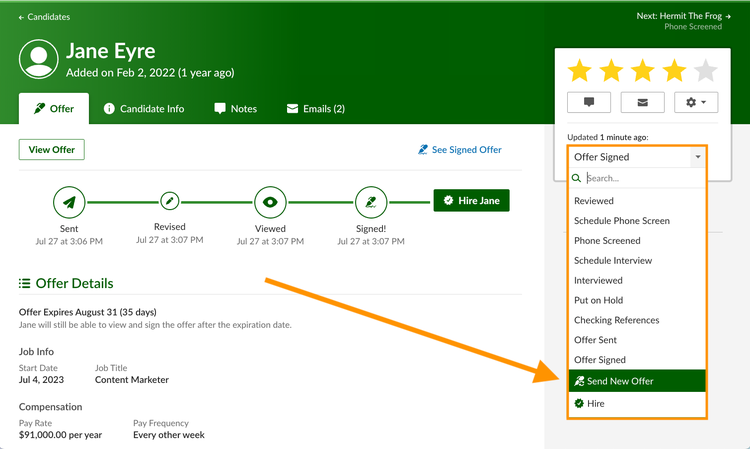 Once a candidate who has already signed an offer(s) is sent a new one, the offer letter tab shows the timeline for the currently active offer letter. Previously signed offer letters can be viewed in the Offer tab under 'View Previous Offers,' and will contain a note that indicates that a new offer has been sent.
As always, we love your feedback! To provide product feedback on this feature and more, head over to our product feedback page and let us know how we're doing.