ATS Email Delivery Status
Prompt and timely communication with candidates is crucial in creating an amazing candidate experience. Unfortunately, it's hard to provide timely communication when emails go unread or get hung up in SPAM filters. Now when you send an email in BambooHR, you'll be able to see if your email was delivered, when it was opened, and if it failed to send, so you can provide appropriate follow-up and keep your hiring process moving.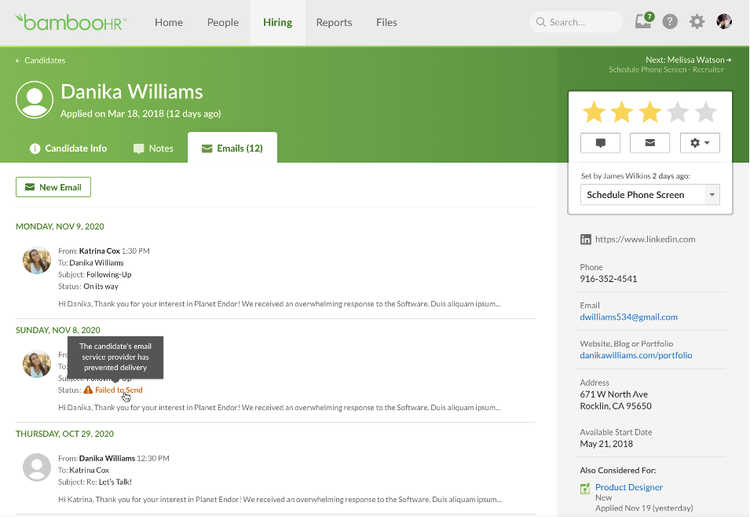 As always, we love your feedback! To provide product feedback on this feature and more, head over to our product feedback page and let us know how we're doing.