BambooHR Learning Courses
Ready to become a BambooHR expert? We sure hope so! We have added a new link in the "?" icon dropdown that will take you directly to BambooHR Learning Courses where you can do just that.
This new resource helps you use BambooHR to its full potential. You can choose specific learning paths and courses that help you dig deeper into BambooHR functionality. Everything from Time Off to Employee Satisfaction to add-on products. With BambooHR Learning, we give you the tools and training you need to succeed.
If this is your first time logging into BambooHR Learning, you will need to verify your email and also accept the terms of service for Northpass. Northpass is the training platform we use to manage these amazing courses.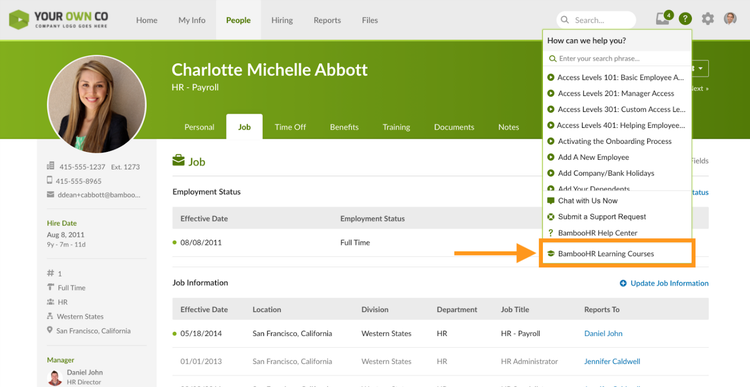 As always, we love your feedback! To provide product feedback on this feature and more, head over to our product feedback page and let us know how we're doing.