Benefits & Deductions Updates
There are many unique situations in which an employee needs a deduction to start or end. To help you manage these needs, you now have the ability to manually edit your deduction start and end dates within the Benefits and Pay Info tabs!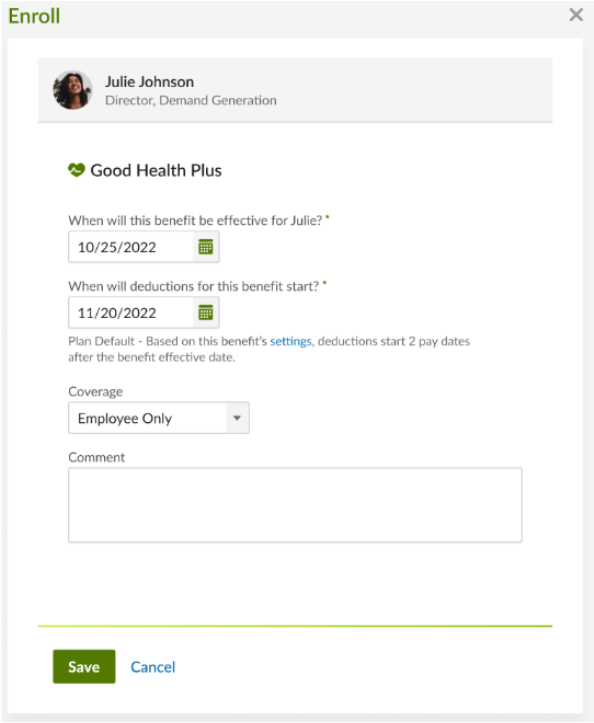 When enrolling in a benefit plan, you will now be able to override the default deduction date by manually setting the start date using the dynamic calendar button. When terminating or withdrawing from a benefit enrollment, you will also be able to override the default date by manually setting the deduction end date as well. Once new dates are chosen, text will display below the deduction date with information about which future paycheck the deduction will be included on or removed from.
Please note that deduction dates can only be changed on an individual employee basis. There is no bulk edit option to override deduction dates.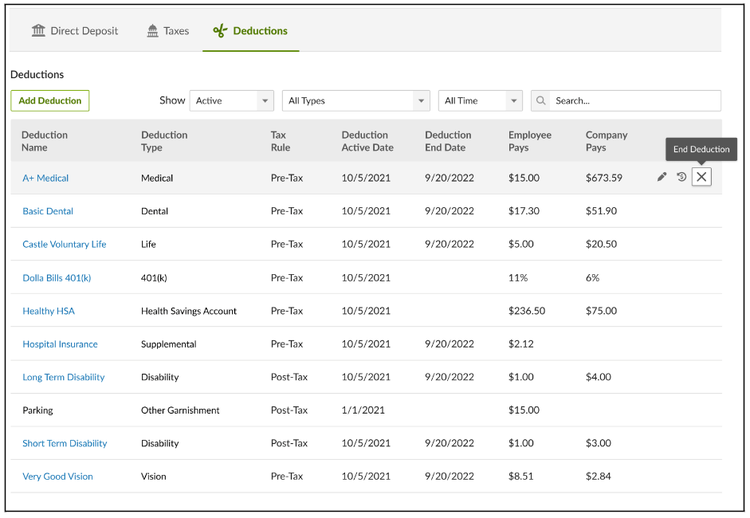 We've also created a new centralized location to view your deduction history so you can have greater clarity and self-serve capabilities without needing to pull data from multiple locations.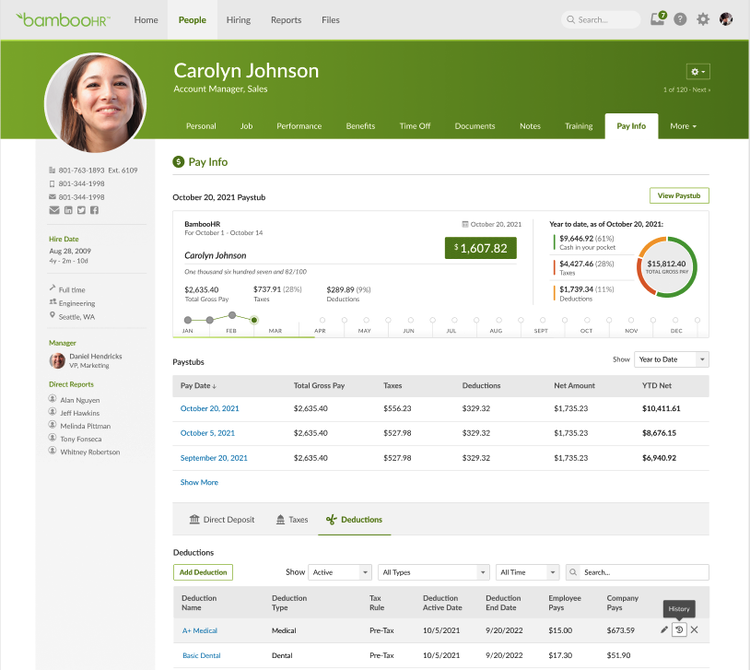 Within your Pay Info tab, you will now see a new "History" button on each individual deduction row. Simply click on the button to view consolidated events from both BambooHR and TRAXPayroll. Here you will be able to view the status of your deductions, coverage levels, employee and company rates per paycheck, and year-to-date information. You will also be able to view certain benefits history, such as enrollments, edits, terminations, and withdrawals. We've also included filters which allow you to easily navigate through your history. You will be able to filter deductions by year, or have the option to select events made in TRAX, BambooHR, or both. You can use this information to help determine when and how a deduction needs to be corrected.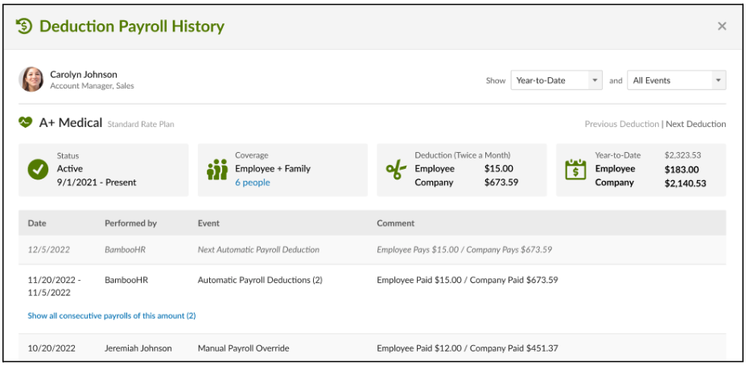 We hope you are as excited about these product updates as we are. We are confident that they will make your job a little easier and set you free to do great work.