Benefits for Terminated Employees
Companies have different ways of handling benefits when an employee is terminated. Some terminated employees may lose their benefits immediately, but most retain them until the end of the month in which they were terminated.
With this update, you can now set a benefits coverage termination date past an employee's termination date for your benefit plans in BambooHR. This will provide the following benefits:
Your benefits information in BambooHR will match your carrier plans.
You'll be able to access and view an employee's benefits after their termination.
If you're also a Payroll customer, the benefits deduction will end automatically.
(This functionality is a part of the Benefits Tracking Update released on October 25, 2021)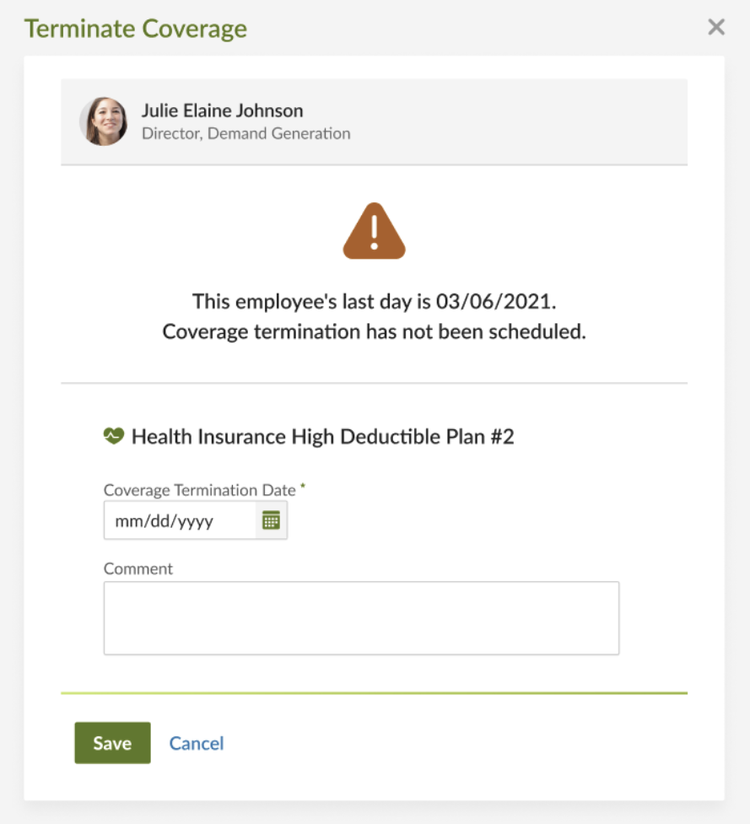 As always, we love your feedback! To provide product feedback on this feature and more, head over to our product feedback page and let us know how we're doing.