Candidate Keyword Search Enhancements
We want to help make your job easier as you try to recall and find candidates for roles, build talent pools, and ultimately, hire the right person for each job opening. This is why we have expanded our search functionality in our applicant tracking system.
With this update, you can now search resumes, cover letters, locations, and answers to application questions. Type a keyword or phrase and hit enter, and we'll show you a list of the candidates that fit that criteria.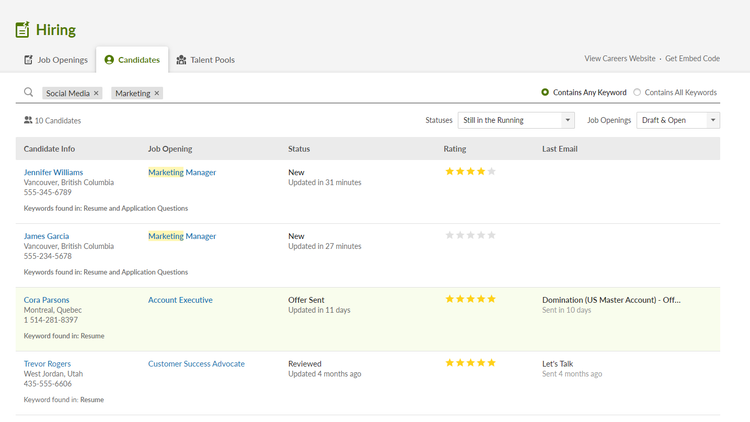 As always, we love your feedback! To provide product feedback on this feature and more, head over to our product feedback page and let us know how we're doing.