Candidate List View Updates
When you find a great candidate you want to be as efficient as possible when moving them through your hiring process. To help you be more efficient, you'll now see more details about a candidate in the candidate list view, which includes the candidate's address, whether they're being considered for multiple positions, how long they've spent in their most recent hiring stage, and the last type of email contact had with them. It's our hope that surfacing these details will help you recall and take action with candidates without having to dig into their candidate profile, saving you time and making your recruiting function more efficient.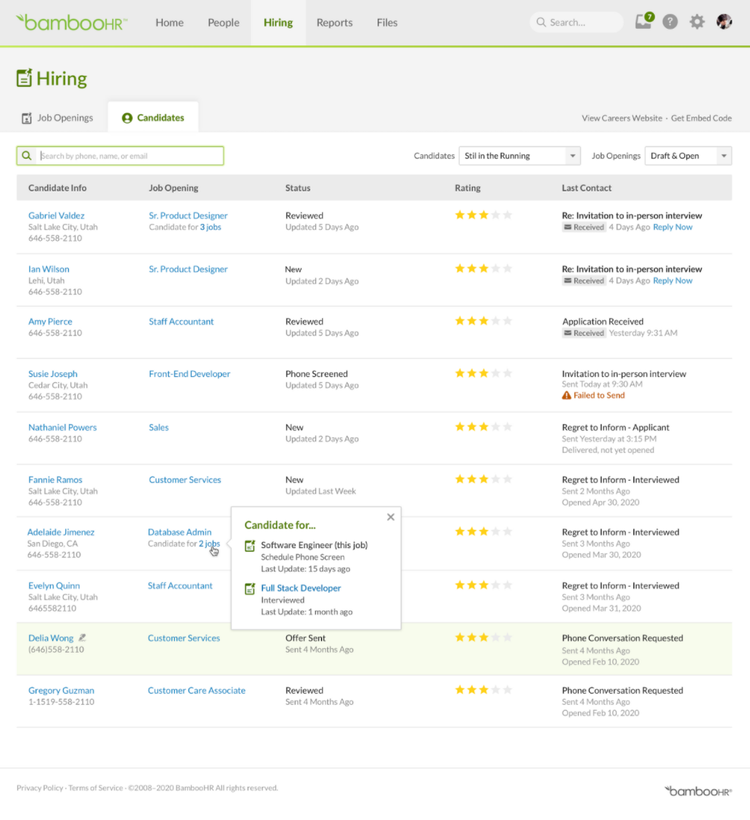 As always, we love your feedback! To provide product feedback on this feature and more, head over to our product feedback page and let us know how we're doing.