Candidate Sources Report Enhancements
It's a candidate's market in many industries, making it increasingly more difficult to fill open roles. We want to do all that we can to help you fill your open roles with the people who will be the right fit for your company and help it to grow.
The Candidate Sources report is a tool that many customers rely on to know what sources to focus recruiting efforts and how to allocate budget. We've made some enhancements to this report to make it even more useful for you.
Before, the report only showed the number of candidates per source broken out into three candidate statuses: Visitors, Candidates, and Hired. Now, you can now see the breakdown by all of your candidate statuses as well as the conversion rate through each step in the hiring process. We've also added a section that helps you to compare sources and where candidates are dropping off. There is both a graphical view and a table view.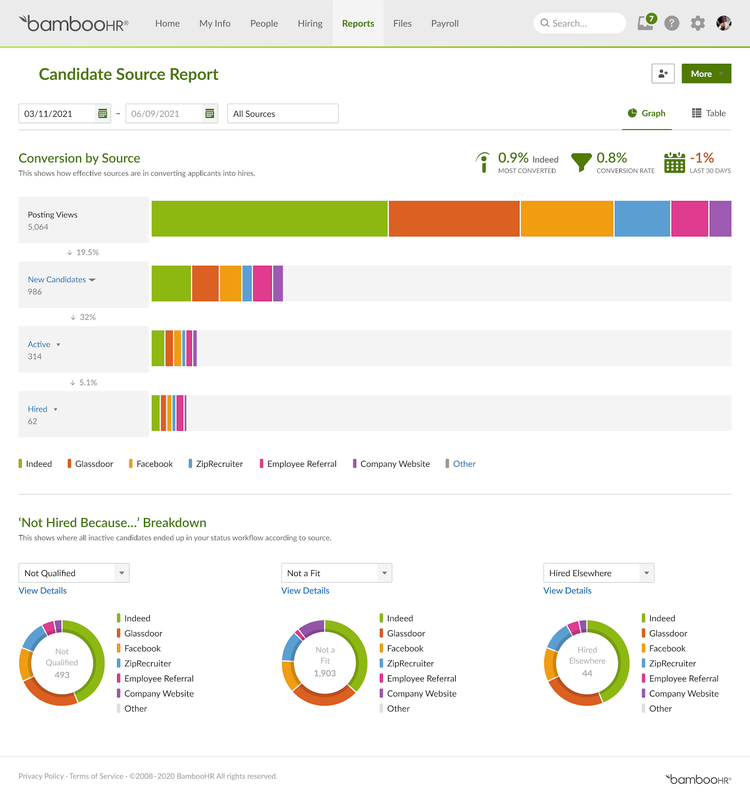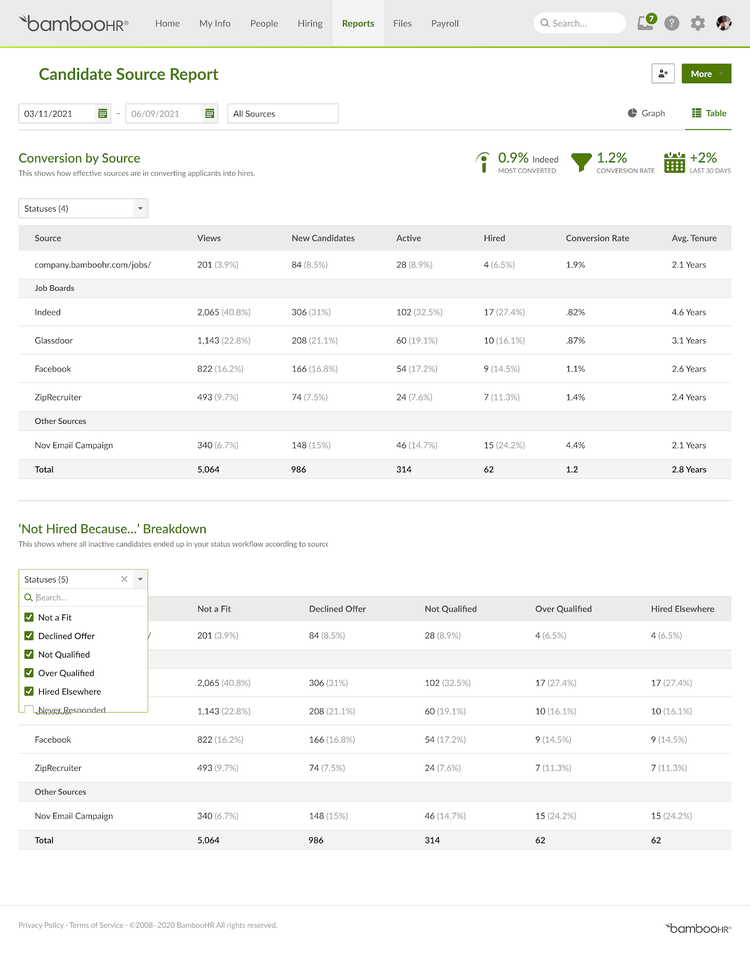 We hope that this update helps you to better understand the sources that help you find the best candidates.
As always, we love your feedback! To provide product feedback on this feature and more, head over to our product feedback page and let us know how we're doing.