Candidate Talent Pools
Starting a job search from scratch can be a daunting task, and with hiring continuing to heat up, you simply can't afford any delays. To help you reduce your time to hire, we've added Candidate Talent Pools to the Hiring section in BambooHR. You can now build a talent pipeline in advance of opening a position by moving previous candidates who just narrowly missed the hiring window into a custom talent pool for future consideration. So when it comes time to hire for your next position, you'll have a vetted list of qualified candidates as you begin your search.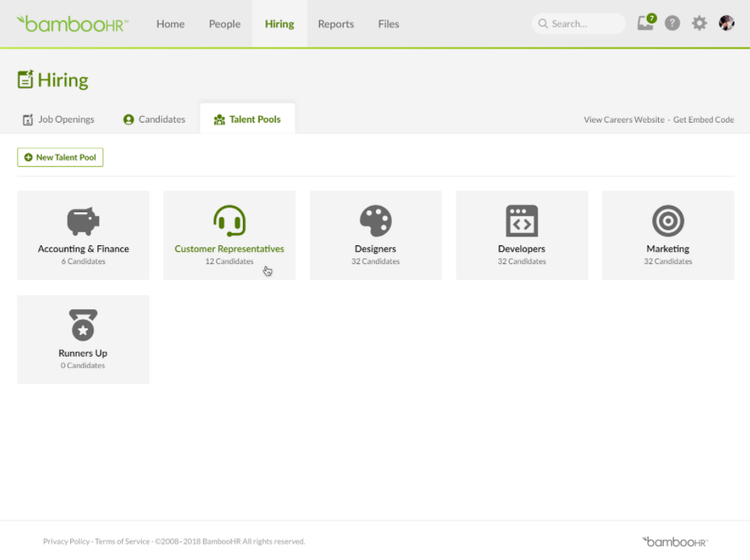 As always, we love your feedback! To provide product feedback on this feature and more, head over to our product feedback page and let us know how we're doing.