Closing Goals in Mobile
A few months ago, we added the ability to close goals in the desktop version of BambooHR. We're excited to bring the same functionality over to the mobile app!
Life happens, and not every goal makes it to the finish line. When this happened previously, you had to 1) complete the goal even though it wasn't actually complete, 2) leave it open with a comment that you weren't working on it anymore, or 3) delete the goal from the record entirely. With the addition of this new status, you will be able to close a goal, view the closed goal including any notes, and reopen the goal at any time.
To close a goal, tap on 'Edit,' swipe to the bottom of the goal, and tap 'Close Goal.' After tapping 'Close Goal,' a confirmation modal will open to make sure you want to close the goal. After confirming, a confirmation message will show, and give you the option to add a comment.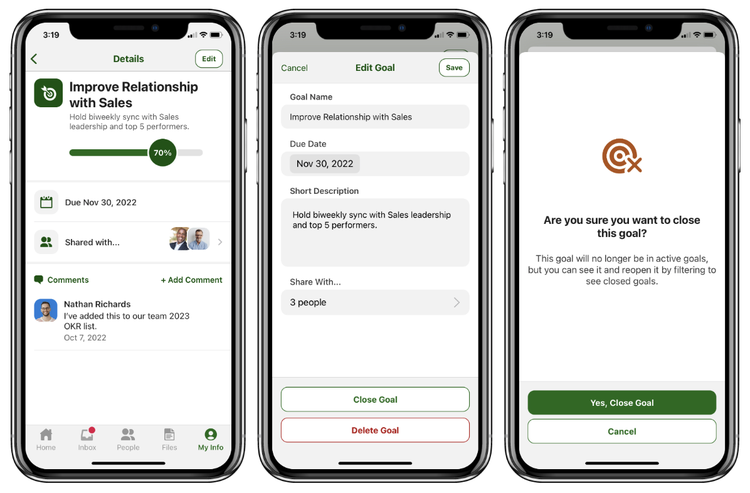 In order to reopen a closed goal, simply filter the goals list to show closed goals, select a closed goal, and the option to reopen the goal will appear at the bottom of the screen.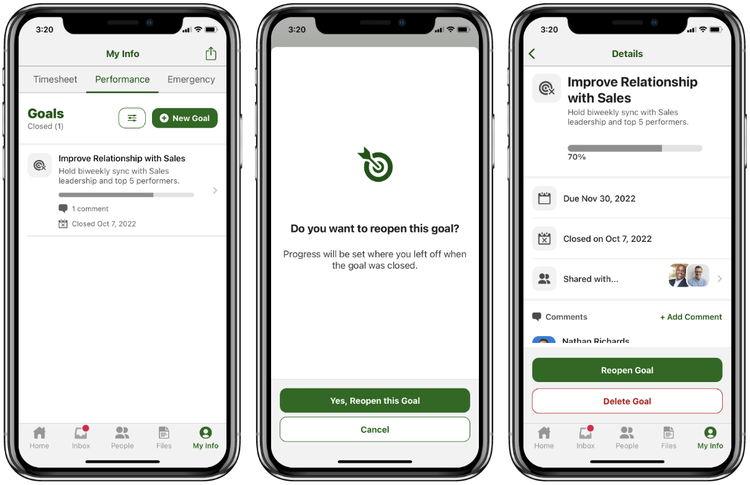 Happy Bamboo-ing!