Closing Goals In Performance Management
We're excited to announce a new enhancement to Goals in Performance Management. This new update will allow you and your employees to better keep track of their goals.
Sometimes we aren't always able to complete a goal we set for ourselves. Previously, you would either have to complete the goal (even though it wasn't actually complete), leave it open and comment that you weren't working on it, or delete the goal and all notes from the record. Now, you will be able to close a goal and retain all of the status updates.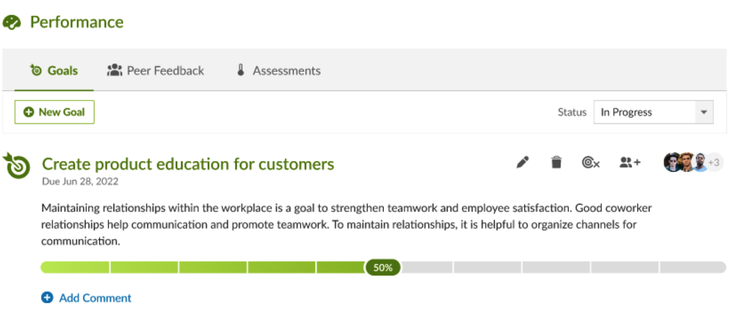 Users will see a new icon between the delete and share icons that will allow you to close a goal. When a goal is closed the requester has an option to leave a comment on why the goal was closed. Once a goal is closed you will no longer be able to edit or share the goal. If in the future you wish to revisit the goal a goal can be reopened.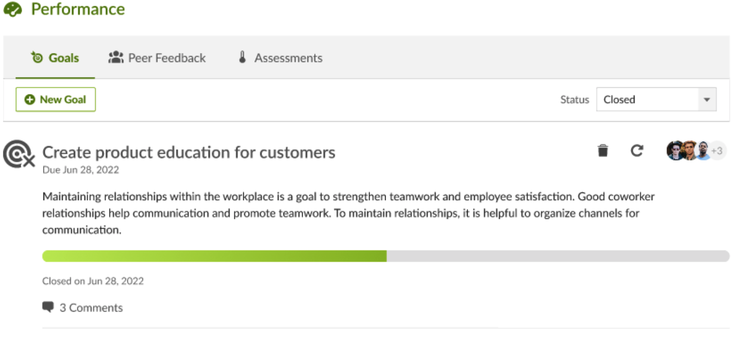 A new filter has been added to the goal status report. You will now have the option to choose between In Progress, Completed, and Closed. This will allow you to keep track of teams and employees who are completing their goals or are having to close out their goals.

Currently the ability to close out a goal is only available on the desktop version of BambooHR. We are so excited for you to start using the new enhancements to Goals. We believe that these new enhancements will help you understand how your employees are performing across all areas of your organization.