Custom Application Questions
To support you in your mission to find the best possible candidates, you can now choose from checkbox, yes/no, short written answer, or multiple choice question types when creating custom application questions for your job openings. You can even allow candidates to upload files as part of an answer. This will give you the flexibility you need to get answers to your most pressing hiring questions while creating a more direct and clear application experience for candidates.
Please note if you'd like to add one of these new question types to an existing job opening, you will need to add a new question and delete the old question. Answers submitted to the old/deleted question will still appear in previously submitted applications.
For step-by-step instructions, check out this help guide.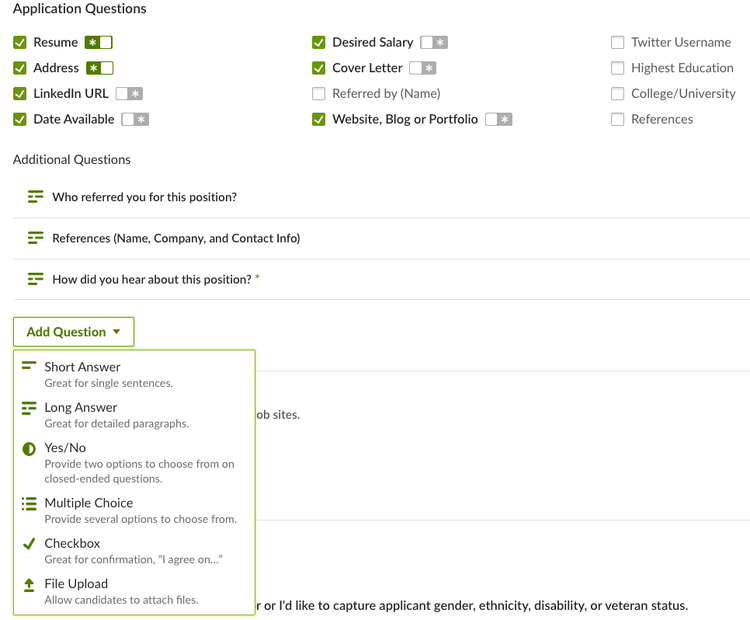 As always, we love your feedback! To provide product feedback on this feature and more, head over to our product feedback page and let us know how we're doing.