Customize the Hours Default for Salaried Employees
We just released two new spaces within BambooHR for you to override the default hours for salaried employees. Most employers use a default 40 hour workweek for their salaried employees, but now, when you set up or edit a pay schedule, you can set whatever default works for your company.
You can now edit default hours for salaried employees per pay schedule. To make this change, you will need to navigate to Settings, select Payroll, then Pay Schedule. Within, Pay Schedule you can either edit a current pay schedule or add a new pay schedule. Once you select Include this pay schedule in TRAXPayroll, you will have the option to add the hours per week. This will automatically update all employees within the updated pay schedule in BambooHR and it will flow into TRAXPayroll through Autosync or Remote Link.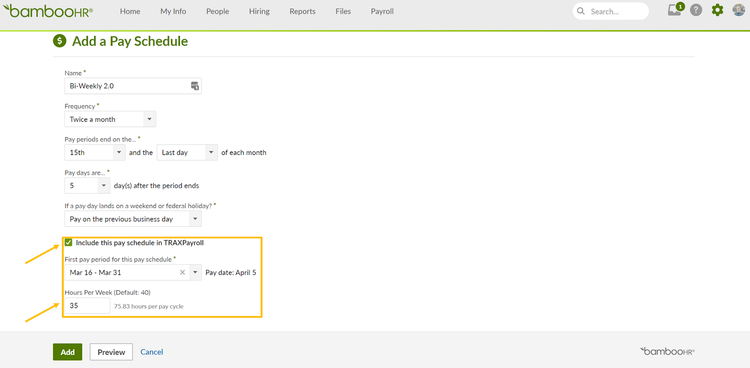 Does a salaried employee work a different number of hours per week than all the other employees in their pay schedule? No problem. You can edit hours per week at the employee level if the employee's Pay Type is set to Salary. To make a change to individual employees, simply navigate to the Job tab on the employee profile, scroll down to Compensation and either edit current compensation or add a new one. Under Pay Type, if Salary is selected the default hours will appear. You will be given the option to select Edit This Employee's Salaried Hours.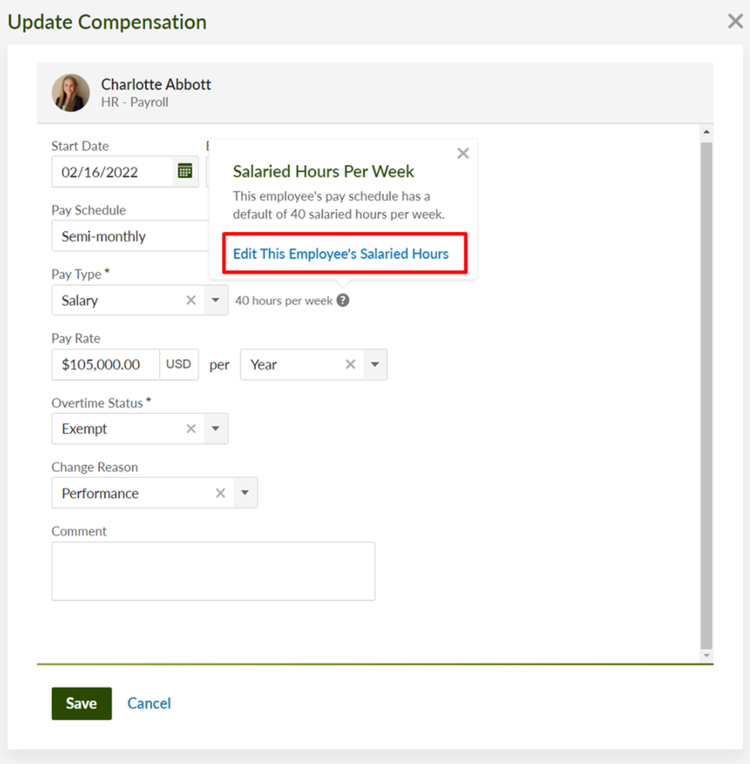 Once you select the edit button, a box will appear to enter the number of hours per week for that specific employee. If the employee's 'Hours Per week' field is explicitly set by an owner, admin, or payroll admin the Pay Schedule will not override the 'Hours Per week' field. If you need to move an employee back to the hours set in the assigned pay schedule you will need to click Use Pay Schedule Default Instead.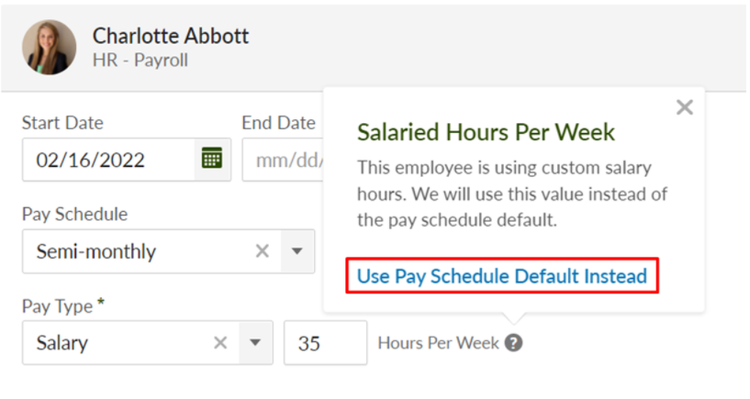 As always, we love your feedback! To provide product feedback on this feature and more, head over to our product feedback page and let us know how we're doing.