Disability Insurance Rate Calculator


We are starting to add automatic rate calculators to provide more information to your employees during the enrollment process, as well as to make your employee enrollment approval process faster.
We are adding rate calculators one plan category at a time with disability insurance being the first, followed by age-banded medical and life insurance in the future. We decided to start with disability due to its complex calculations and high adoption with BambooHR customers like yourself.
With this update, employees will be able to see what they'll pay for disability insurance right in the self-enrollment experience so they can make informed decisions. Admins will have the employee's calculated rate populated for them automatically on the Admin Approval page – no more manual calculation and entry.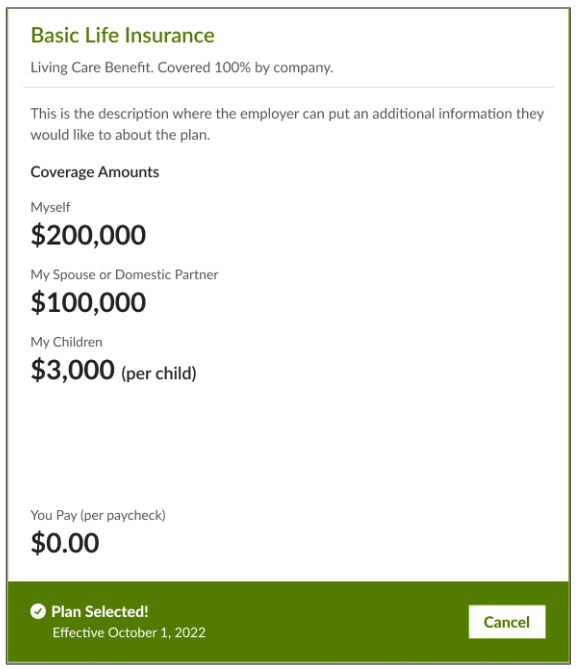 As always, we love your feedback! To provide product feedback on this feature and more, head over to our product feedback page and let us know how we're doing.