Ending Deductions for Terminated Employees
Great news! We've improved the process for ending deductions for terminated employees.
Deductions typically receive an end date based on the deduction setting at the benefit plan level. This is an issue because deductions for terminated employees often end before the employee's final pay date. When a deduction ends too early, admins are required to rehire and re-enroll benefits just to get deductions on the payroll. With this new update, we've removed the painful workaround and have made it possible for deductions to remain active until the final pay date.
Now when an employee is terminated, we will automatically set the end date for active deductions to match the final pay date. Active deductions that have no end date set or an end date scheduled after the final pay date will be changed to match the final pay date. If an active deduction already has a pre-scheduled end date before the final pay date, these deductions will end naturally when they are supposed to.
Deductions that a client wants to end prior to the final pay date will need to be manually set in the system before the employee is terminated. You will be reminded to change the deductions date in the Pay Info tab on the End Enrollment modal.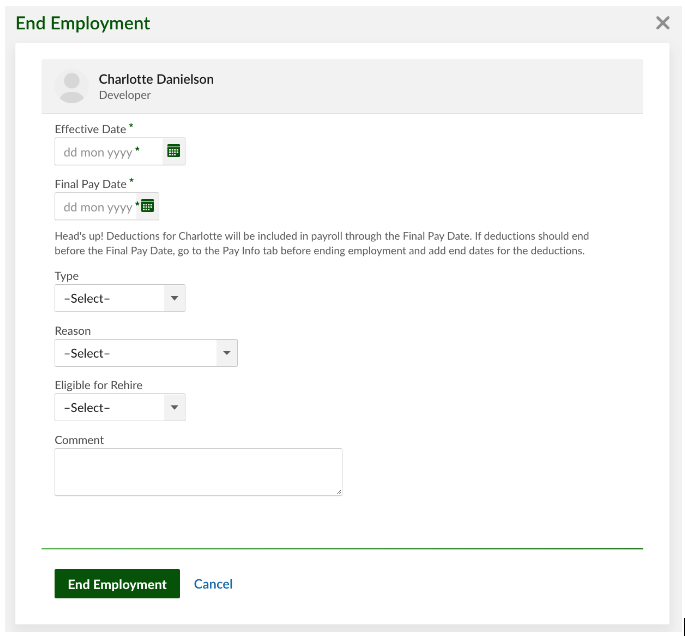 As always, we love your feedback! To provide product feedback on this feature and more, head over to our product feedback page and let us know how we're doing.