Enhancements to Add Carrier Process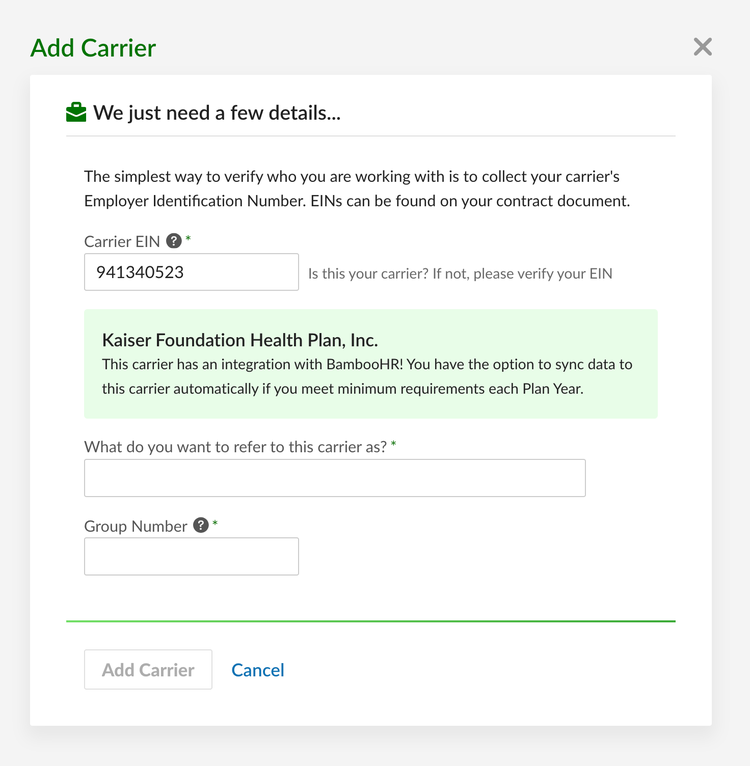 To ensure smooth enrollment events for your employees, and accurate benefits data for you, we continue to make improvements to how your carrier information is collected and stored. Now as you're adding your carriers into BambooHR, we ask you for the carrier EIN during the process.
With this information, we're able to let you know immediately whether there's a data integration available for that carrier, or if the PDF Form Builder or the CSV data export is the best option for you to get your enrollment data to your broker or carriers.
As always, we love your feedback! To provide product feedback on this feature and more, head over to our product feedback page and let us know how we're doing.