Filter By Review Cycle Added To Performance Reports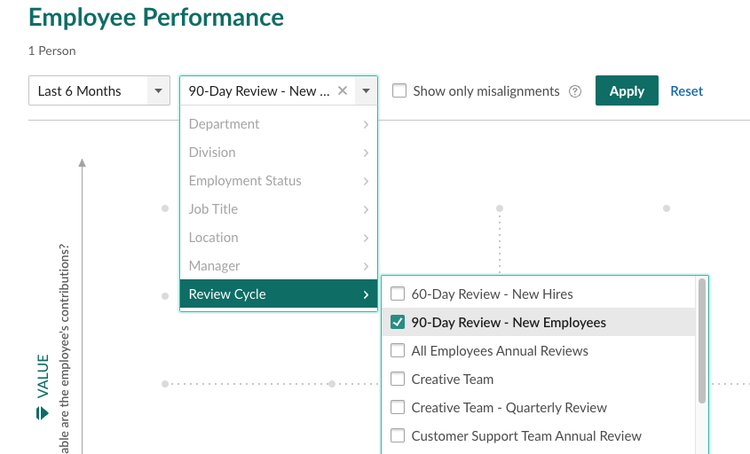 We're excited to announce a new update to the Performance Management reports! You now have the ability to filter by review cycle.
This allows you to measure the success of your performance reviews. Filtering by review cycle allows an admin to see which employees are growing, providing values, and their level of engagement. The new filter will be added to the following reports.
Employee Performance
Company Performance
Assessment Progress
Feedback Progress
The Performance Management reports can be found under the Reports Tab > Performance and Culture
This will help make measuring and reporting the impact of your review cycles t easier for you. As always, we love your feedback! To provide product feedback on this feature and more, head to our product feedback page and let us know how we're doing.