Flexible Holiday Hours
Many companies offer partial holidays and need to be able to record these hours correctly for time tracking and payroll purposes. With this Time Tracking update, it is now possible to assign your employees to work any part of a holiday, and to receive pay for the rest of the hours.
In addition to this new functionality, we have moved Holiday Pay to a new location. If you have Time Tracking enabled, you will now see Holiday Pay options under Holiday Settings. The Holiday Pay section in Time Tracking Settings is still there as a reference, but you'll be directed to Holiday Settings for details.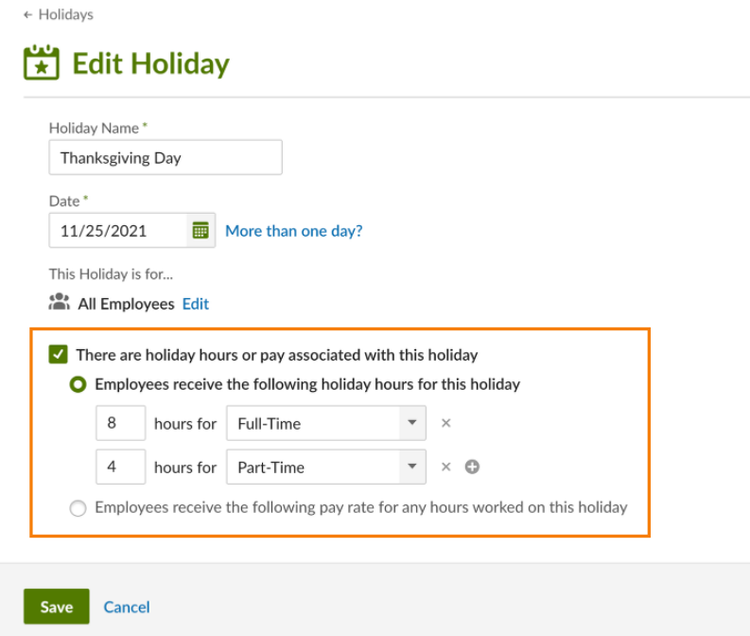 As always, we love your feedback! To provide product feedback on this feature and more, head over to our product feedback page and let us know how we're doing.