Geolocation for Time Tracking
Today we released Geolocation within our Time Tracking solution. This added functionality provides the ability for employers to see the location on a map of where their employees clock in and out from when using the mobile app. Geolocation allows the mobile workforce to have visibility and accountability. Accurate hours mean on-time payroll. Employers will not only be able to see employee hours but also view where the employee was when they clocked in and out via the BambooHR mobile app.
A new map icon will show up next to a time entry both on the mobile app and on the employee timesheet when a location was recorded. You can also learn more about this feature on our blog.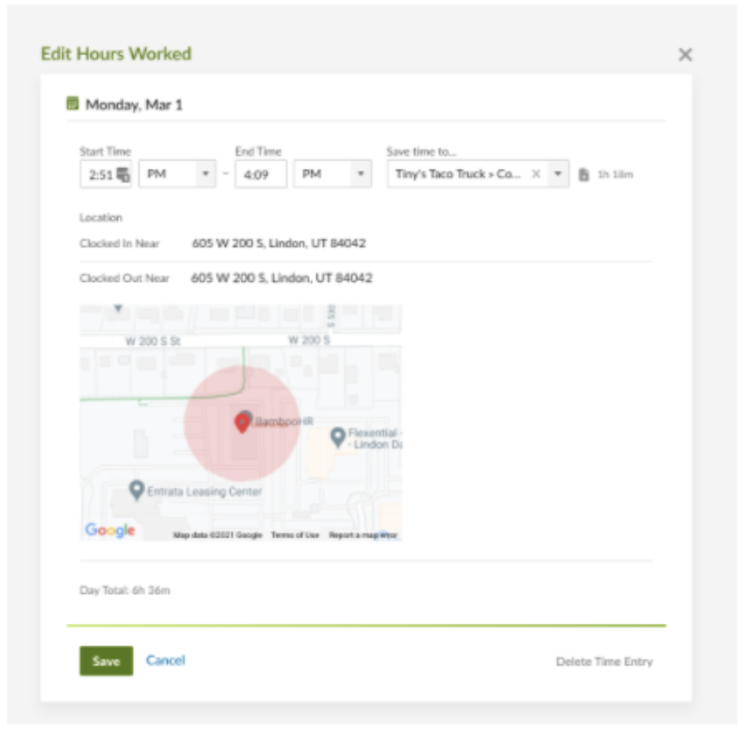 As always, we love your feedback! To provide product feedback on this feature and more, head over to our product feedback page and let us know how we're doing.