Guidance on HSA & FSA Eligibility when Changing Medical Elections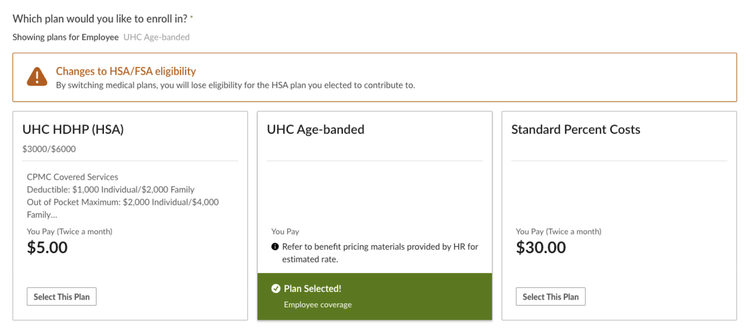 There is so much for your employees to learn about the benefit plans they elect, including the availability of an HSA or an FSA plan based on their medical plan choice. With this update, we're adding clear and direct communication to both employees during the plan election process, and managers during the election review, letting them know when switching the medical plan would make the employee ineligible for an HSA or FSA plan based on their current plan choice. This is going to make the process more clear for your employees, resulting in fewer questions for you!
As always, we love your feedback! To provide product feedback on this feature and more, head over to our product feedback page and let us know how we're doing.