Improve The Employee Experience With Employee Wellbeing
We are excited to announce an exciting, new feature called Employee Wellbeing. This feature allows you to make lasting changes in your organization by understanding the needs, frustrations, and roadblocks your employees are facing. You'll be able to hone in on the health of your employees by focusing on four categories of the employee experience: Happiness, Personal Motivators, Company Motivators, and Relationships.
Admins can schedule a short survey to go out monthly, bi-monthly, or quarterly to employees. Employees will be able to answer the surveys on their desktop, mobile device, or through the BambooHR app. Surveys are anonymous so that employees can feel confident in sharing open, honest feedback on their experiences at work.
Each survey will consist of 4 questions on a six-point Likert scale. The six-point scale helps eliminate middle bias and provides more accurate data on employees' feelings. Employees will also be able to provide additional feedback in the free-response section.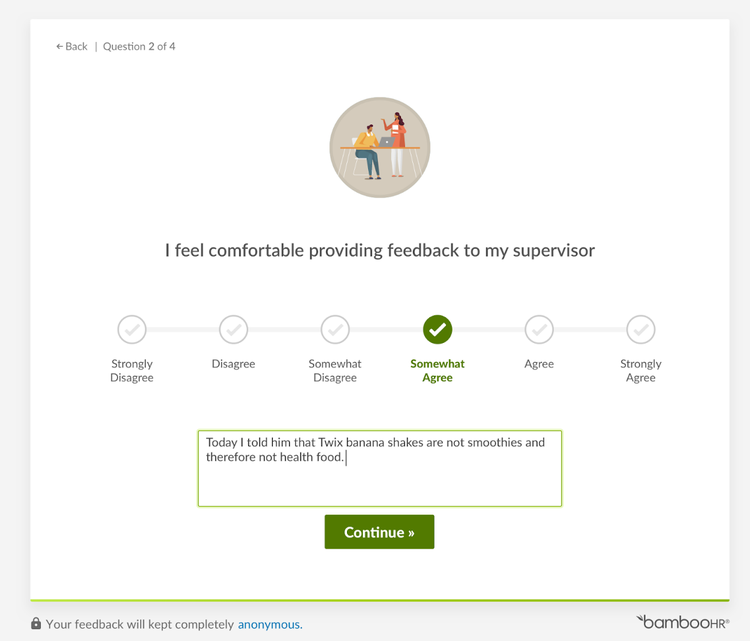 As your employees are answering the survey, you'll start to see data in your reports. These reports will help you spot trends and dig deeper into areas of importance. You'll see the average score for each category, response rate, and the period from when the survey was administered.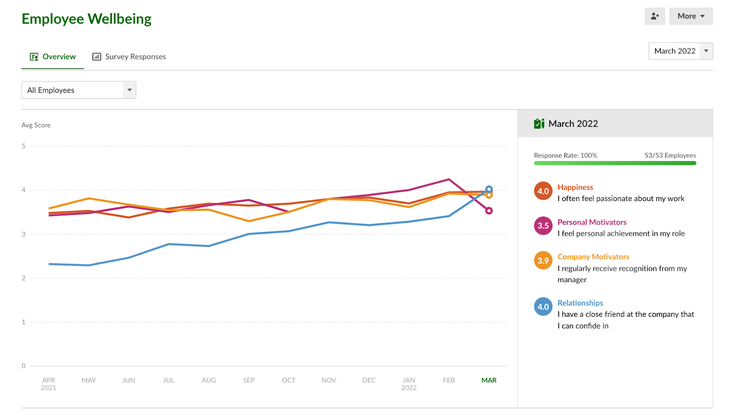 To investigate deeper into specific areas, click on the category. Clicking on the category will show you a breakdown of answers to the questions. There will also be an icon to see free responses. Be sure to utilize your report filters to spot trends between different segments.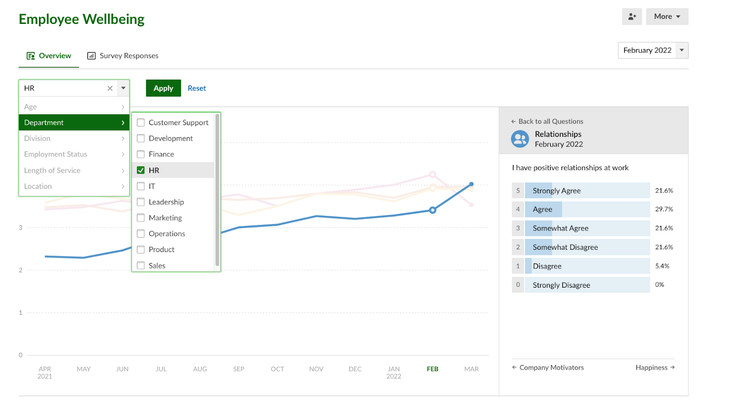 The survey responses tab makes it easy to find all of the free responses during a survey period. You'll be able to filter to different company segments, choose which survey period to review, and which category you want to study.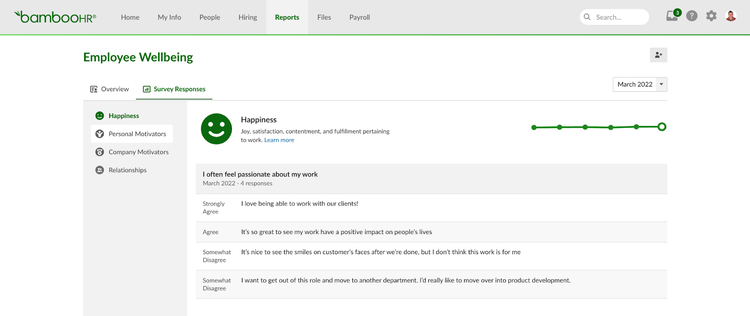 The highest/lowest score section allows you to identify segments of concern and encouragement. The heatmap will enable you to visualize how segments are doing compared to the entire company. You can enroll in our new BambooHR Learning Course to learn how to get the most out of Employee Wellbeing.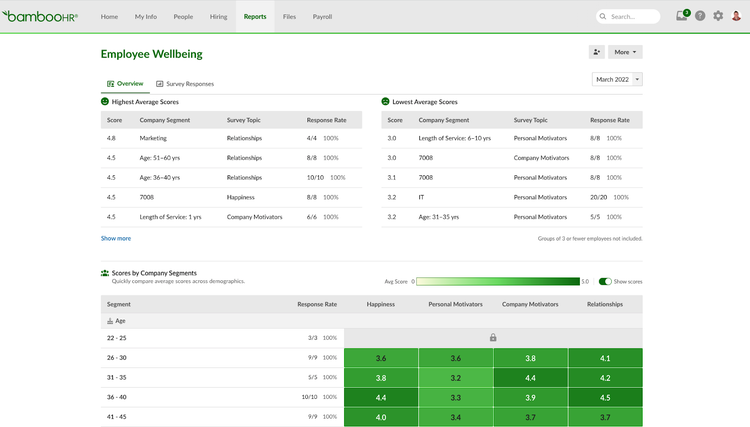 Employee Wellbeing is available to all customers on the Advantage package. For those on Essentials click here to learn more about changing your plan to enable Employee Wellbeing in your account.