Improved Exports for Timesheet Entries Report and Time Off Schedule Report
Our customers often use exported CSV and Excel files from reports for their own workflow processes. Being able to quickly view and sort exported data helps them work more efficiently.
We have made the Timesheet Entries report easier to use and manipulate. Instead of just the first row, the Employee Number and Employee Name have been added to all rows in the Timesheet Entries Report (both the CSV and Excel Exports):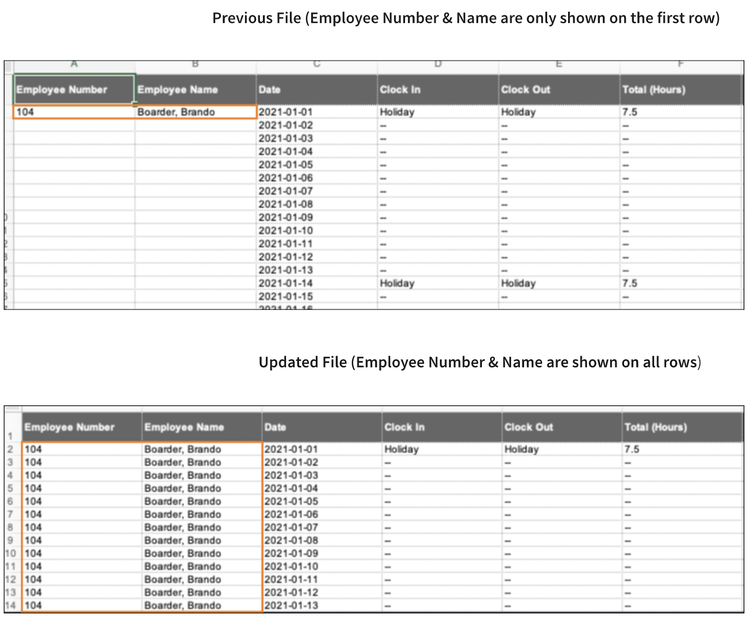 The Time Off Schedule report has also been updated. It now shows the time off amount and unit (days or hours) in two separate columns: "Amount" and "Units."
As always, we love your feedback! To provide product feedback on this feature and more, head over to our product feedback page and let us know how we're doing.