Inbox Notifications for Benefits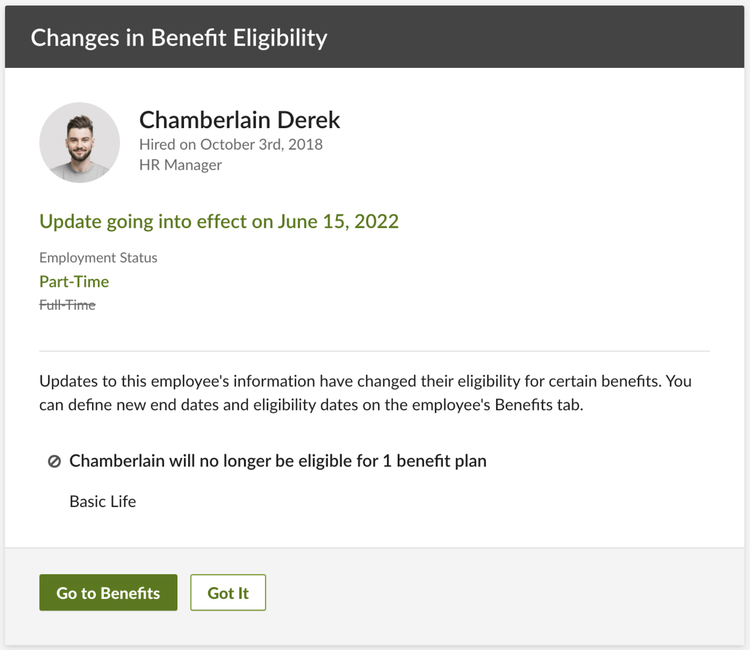 Staying on top of changes to employees' benefit plan eligibility can be a lot of work. We are excited to announce that we are taking some of this workload off of you through a new feature called Inbox Notifications for Benefits! With this new update, as you make changes to employees' profiles that affect their benefits eligibility, you will be notified through your Inbox if you need to update their coverage.
As you review these new notifications in the Benefits section of your Inbox, you will see details about what has changed and when it happened. Only changes relevant to that benefit will be listed.
As always, we love your feedback! To provide product feedback on this feature and more, head over to our product feedback page and let us know how we're doing.