Manage Payment Wallet
We made an exciting new update allowing you to manage your payment methods and set yourself up for successful on-time payments.
To access this, go to your account settings, and select Account. Then navigate to the "Billing" page to see your billing information. Under the billing information section, you can now select "Manage Payment Methods." From there, you will see both your primary and other payment methods.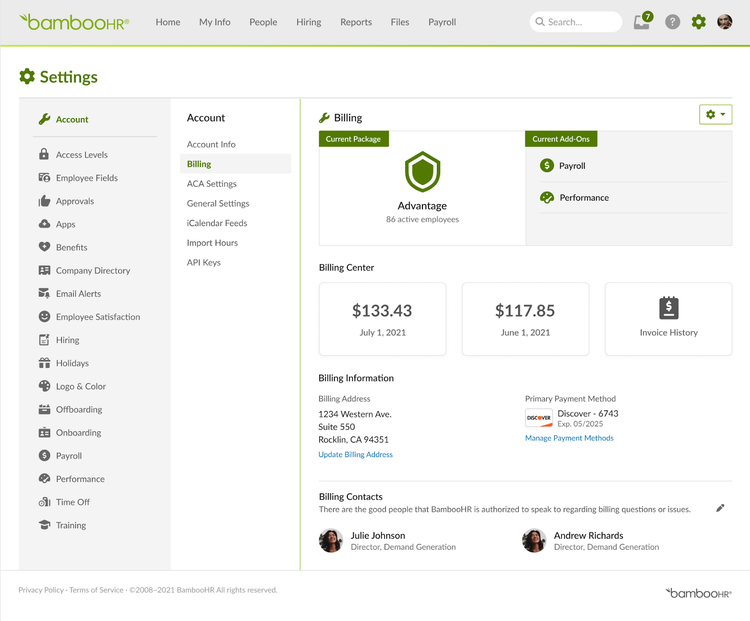 Account Owners and Admins have various options to ensure successful on-time payments, such as: changing their primary payment method, adding a new payment method, or editing existing credit card information.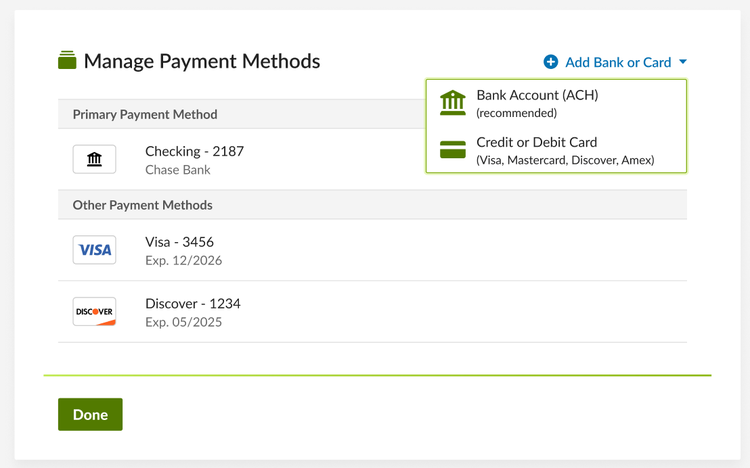 As always, we love your feedback! To provide product feedback on this feature and more, head over to our product feedback page and let us know how we're doing.