More Flexibility to Edit Deduction Frequencies
Sometimes companies need to set their payroll and benefit deductions on different schedules, like having bi-weekly payroll, but twice-monthly deductions. Actually, this is what we do here at BambooHR!
Now when adding a pay schedule, you will have the option to set your deductions on a different schedule (this functionality is a part of the Benefits Tracking Update released on October 25, 2021):

If you select "No", then you will be able to make the following adjustments: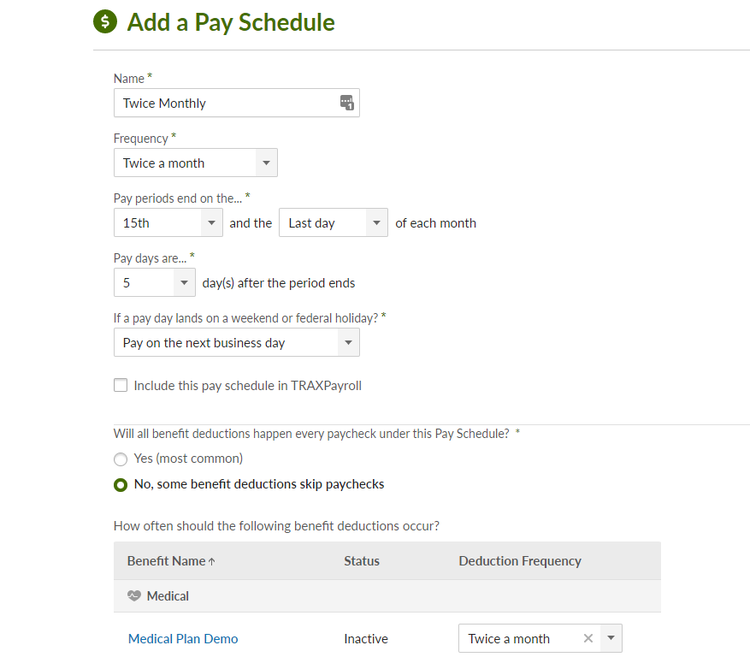 As always, we love your feedback! To provide product feedback on this feature and more, head over to our product feedback page and let us know how we're doing.