Multiple Entries in Total Hours
You now have more options for ways that your employees record their hours. Today, we are adding a fourth option for time tracking which allows you to record work as time blocks, while identifying these times by project, task, or with a note. We call this making multiple daily entries in Total Hours Worked: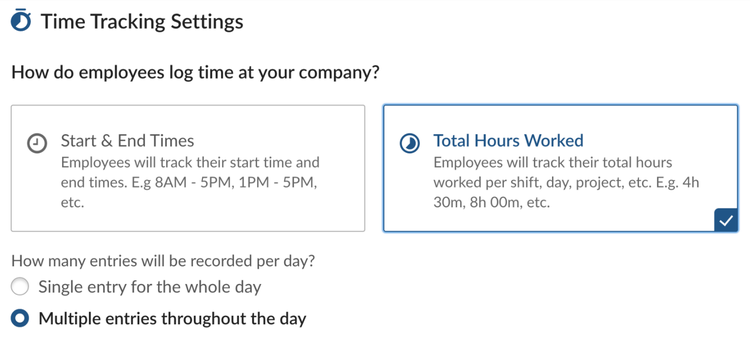 This is a common time keeping practice among various jobs such as contractors, lawyers, researchers, etc. With this new feature, you now have a quick and easy to way see to what your employees work on, or where, throughout the day - right on their timesheets: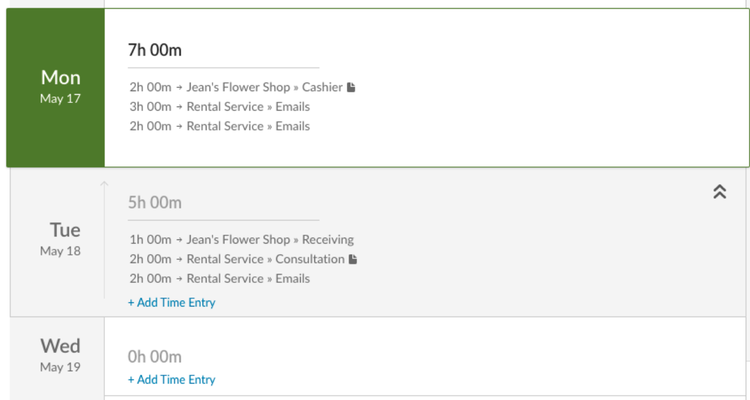 As always, we love your feedback! To provide product feedback on this feature and more, head over to our product feedback page and let us know how we're doing.