New Benefit Plan Types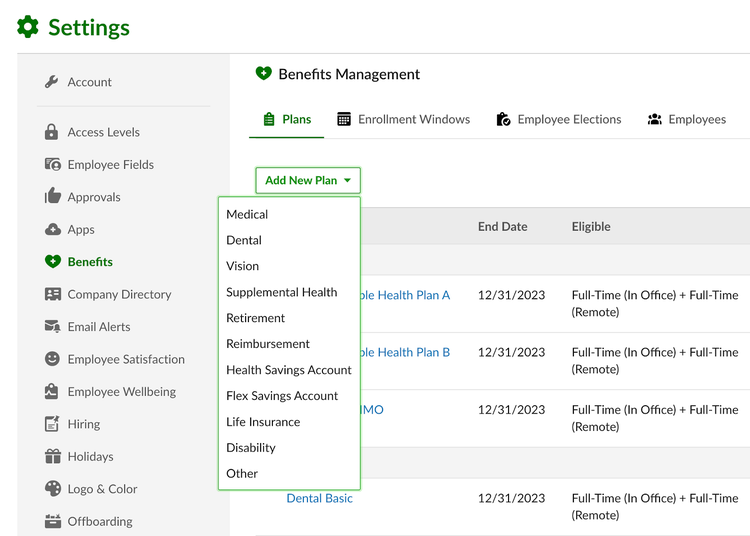 We've added new deduction types for Tax Year 2023 to support new state and federal legislation, and to make life easier for tax admins. Additionally, new benefit plan types are now available to better support Benefits Administration carrier connections.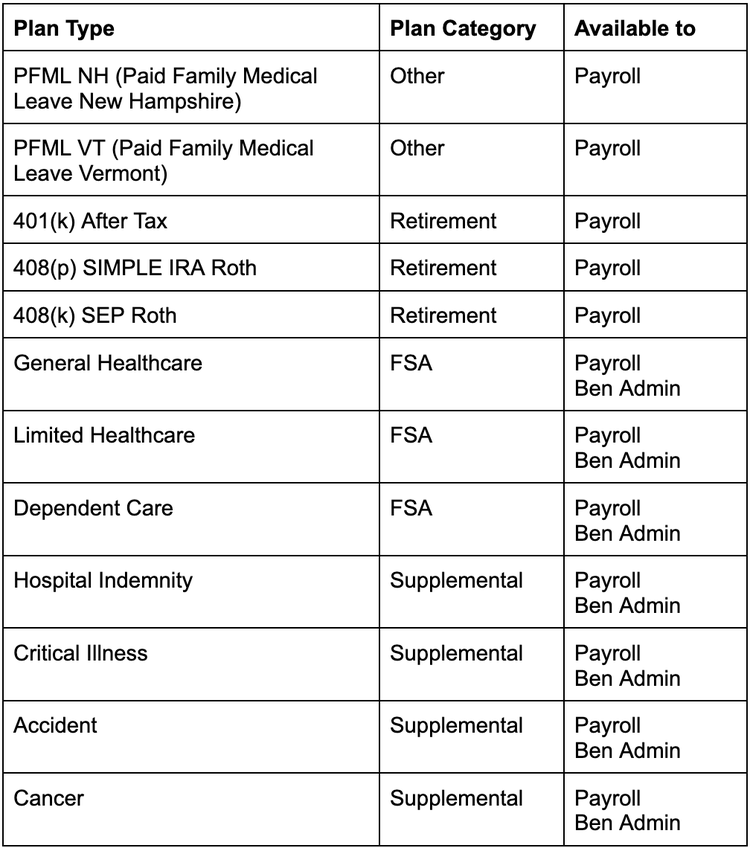 As always, we love your feedback! To provide product feedback on this feature and more, head over to our product feedback page and let us know how we're doing.