New Browser Login Notification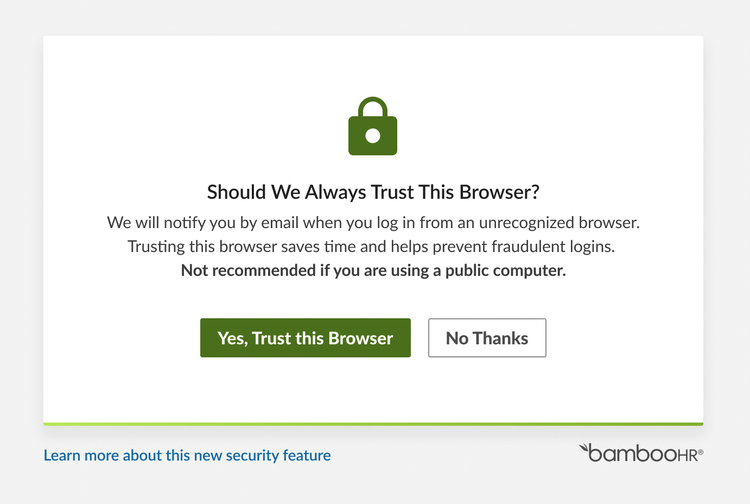 To provide a higher level of security for our customers, all users will receive an email notification when a new browser is used to login to their BambooHR account. This is an added security benefit for all customers to prevent and protect against fraudulent activity. The email will include the type of browser identified, its country of origin, and a timestamp of when the login occurred. It will also include a link for employees to reset their password if there is a concern.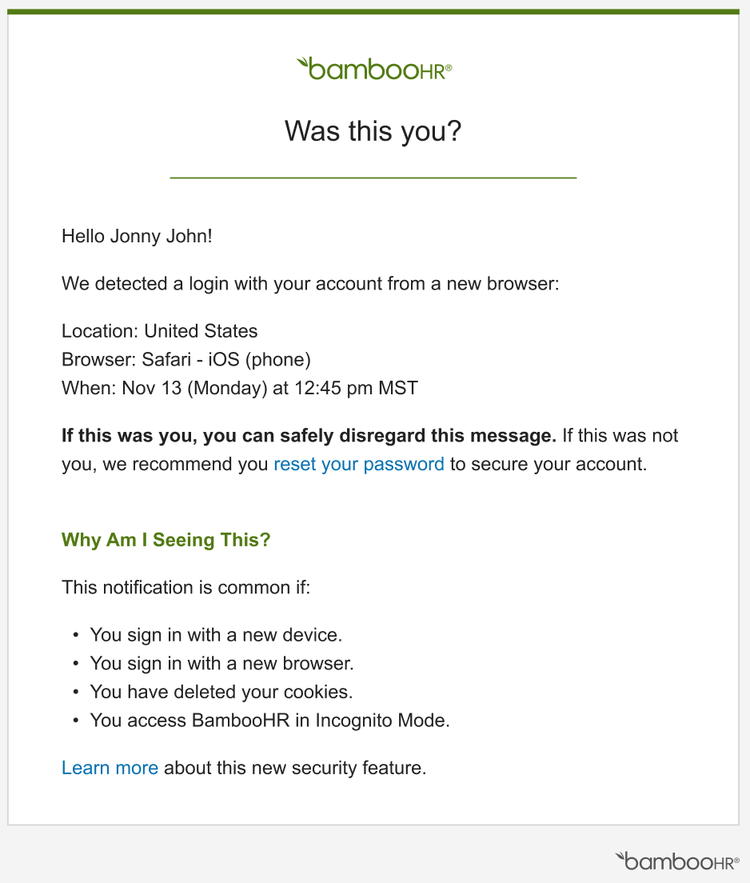 In addition, when a user logs into their BambooHR account on a new browser, a pop-up modal will appear where users will be given the option to trust that browser. When a user clicks "Yes, Trust This Browser", the notification will be dismissed and the user will not see notifications from that browser in the future.
Some important things to note:
If an employee clears their cookies or cache, notifications will appear again until dismissed.
Notifications will only appear upon logging in from web browsers. They will not appear for people using our mobile app.
New users will not receive these notifications until the second time they login to their account.
As always, we love your feedback! To provide product feedback on this feature and more, head over to our product feedback page and let us know how we're doing.