New Company Holidays Widget
You now have the option to have a Company Holidays widget on the BambooHR home page. This widget will be available to all employees that have access to any of the holidays added on the settings page.
The Company Holiday widget will not appear on each user's home page by default, so if they want it, they will need to add it from the Add Widget Tray. This can be accessed by clicking on Edit in the top right of the home page (see the video above).
Once added, the Company Holidays widget will look similar to this: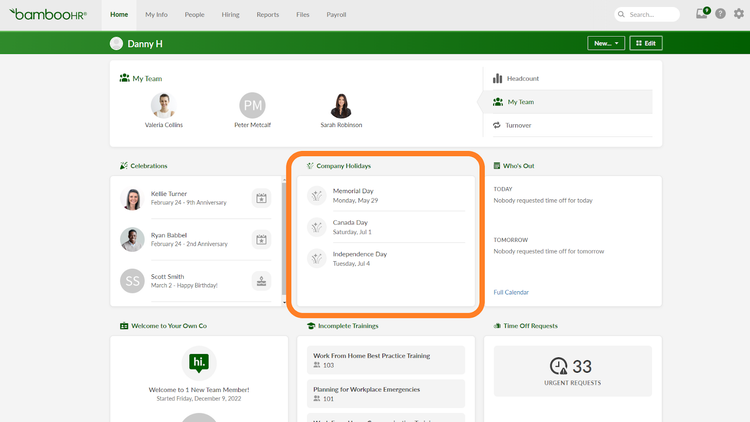 As always, we love your feedback! To provide product feedback on this feature and more, head over to our product feedback page and let us know how we're doing.