New Document Management Improvements
Since managing employee documents is a critical part of maintaining an accurate employee record, we're happy to say we're making it easier than ever to stay organized and keep files secure on an employee's Documents tab. We started by giving you the ability to add subfolders four levels deep to help you categorize documents in a really clear way. We also developed a new default grid view, in addition to the standard list view, as an alternative viewing option when working with documents and folders. In this new view, you'll see a padlock icon so you can quickly identify which folders employees can access to give you added peace of mind. And if all that isn't enough, we also added a new search bar function, the ability to multi-select documents for common actions, a new drag and drop upload feature, and the ability to add descriptions to folders.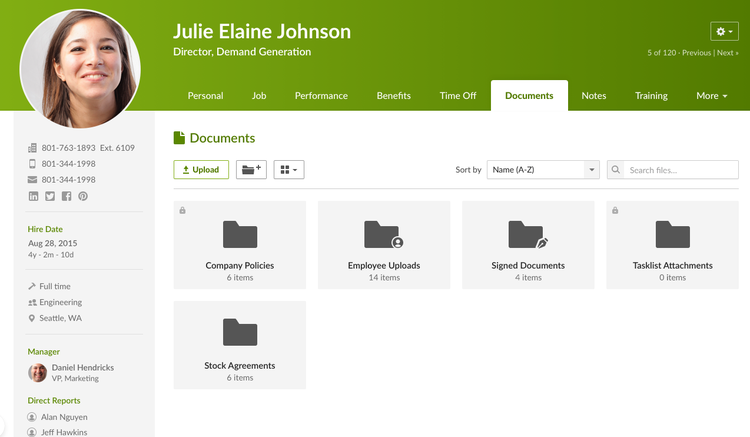 As always, we love your feedback! To provide product feedback on this feature and more, head over to our product feedback page and let us know how we're doing.