New Form W-4 now available in BambooHR
We've uploaded the new Form W-4 for 2022 to the Files tab in BambooHR. If you have onboarding tasks that include Form W-4, don't forget to update the tasks with the new form.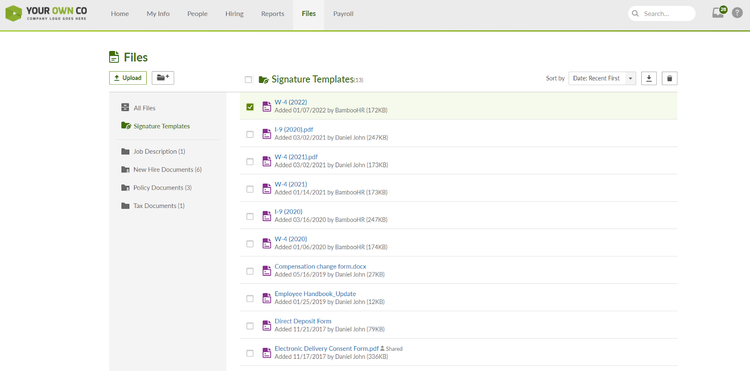 As always, we love your feedback! To provide product feedback on this feature and more, head over to our product feedback page and let us know how we're doing.