Onboarding & Offboarding Task Lists Update
On the Onboarding and Offboarding Settings pages, the label "Category" is now called "List." BambooHR will automatically create a new list called "Miscellaneous Tasks" for each account. Any existing task that is not currently assigned to a list will move into this "Miscellaneous Tasks" list. The "Miscellaneous Tasks" list title cannot be edited or deleted, but the tasks within it can.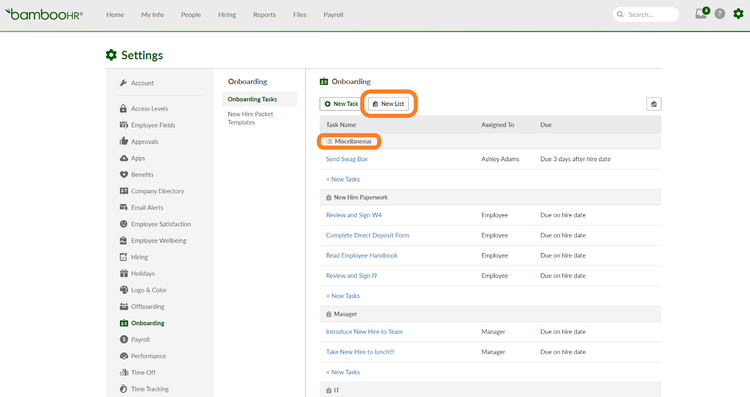 If you have any questions, please reach out to the Support Team.