Onboarding & Offboarding Tasks Design Update
We've made some changes to the Onboarding and Offboarding task lists on the Settings page to improve the design. Instead of displaying a long vertical table, this new design displays task lists as tiles with individual tasks accessed after clicking a task list. This small change makes it easier to manage, organize, and view your tasks list as you prepare onboarding and offboarding for your employees.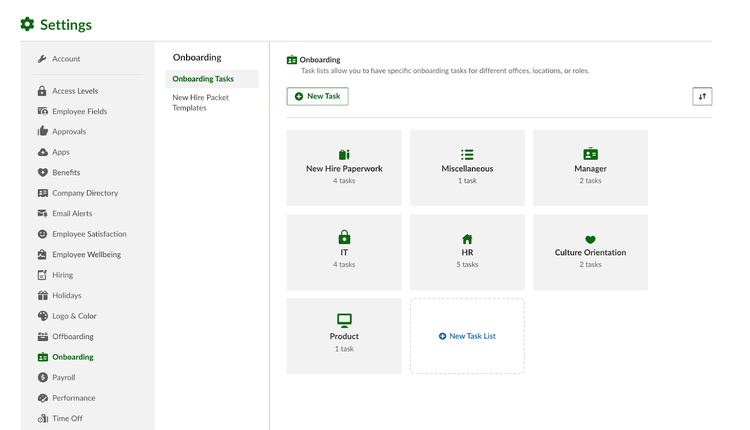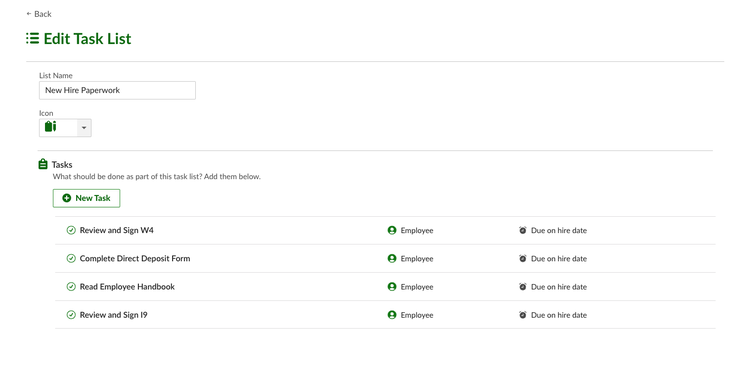 For each task list (e.g. IT Setup Tasks, Manager Tasks, etc.), you can select the icon you want to appear on the tile. Once you click into a task list tile, you'll be able to add individual tasks to that list just as before.
As always, we love your feedback! To provide product feedback on this feature and more, head over to our product feedback page and let us know how we're doing.