Onboarding Task & Notifications Updates
On the heels of releasing New Hire Packet Templates, we've made updates to how onboarding tasks are created, modified, and assigned to make you and your onboarding programs more efficient than ever.
Now, when importing onboarding tasks into a New Hire Packet, you'll see all onboarding tasks, not just those assigned to the new hire. You can view task details and make changes to task due dates and who tasks are assigned to.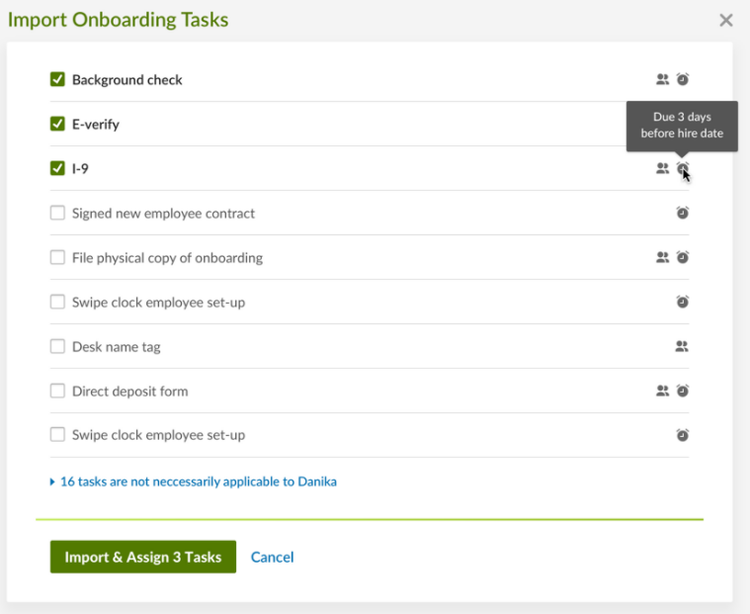 When tasks are imported and the New Hire Packet has been finalized, we'd normally notify assignees immediately to let them know. But since some tasks are due weeks or months after the hire date, you now have the option to specify when notifications should be sent out when creating or modifying a task in onboarding settings. By default, assignees will be notified 15 minutes after the Onboarding task is assigned, on the due date, or on a day before the due date. This will reduce noise, keep your onboarding programs running smoothly, and prevent onboarding activities from slipping through the cracks.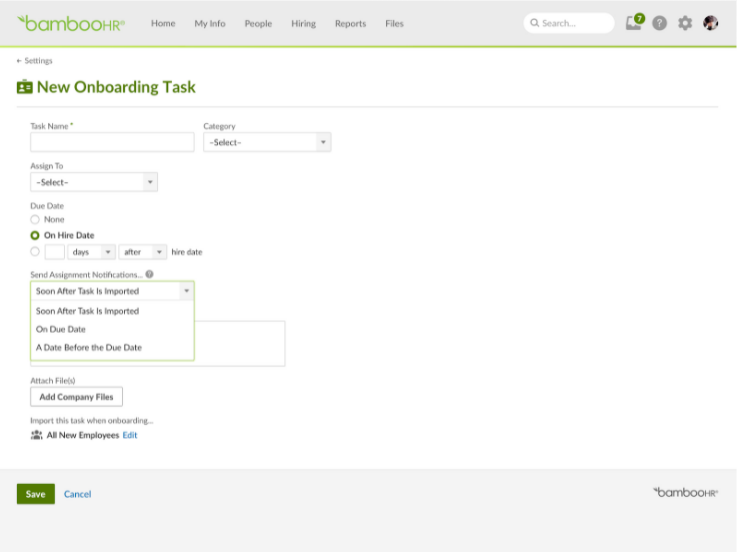 We also include a little more information about the new hire such as job title, office location, and hire date, in notifications to assignees.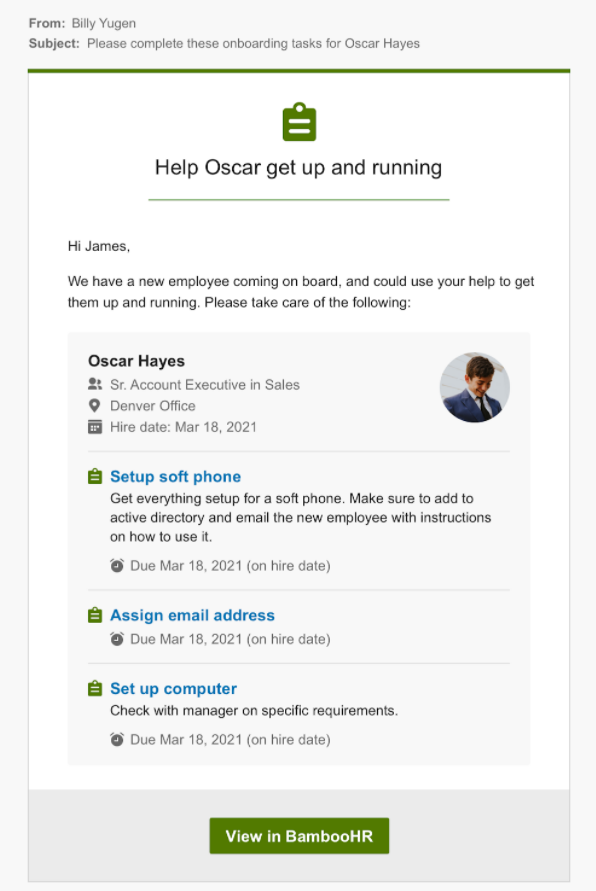 As always, we love your feedback! To provide product feedback on this feature and more, head over to our product feedback page and let us know how we're doing.