One-Time Extra Pay Importer added to BambooHR
We have some exciting news to share with you! You can now bulk upload one-time extra pay directly in BambooHR!
Uploading extra pay to pay cycles in the Payroll tab has never been easier. To get started, simply navigate to the pay cycle you wish to import extra pay to and select the "Extra Pay" button.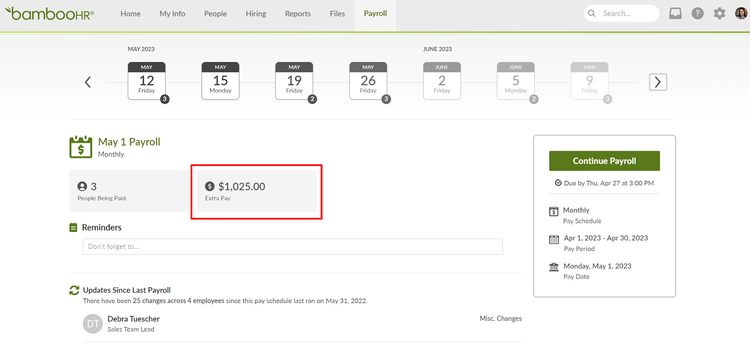 This will take you to the Extra Pay page where you can see all the extra pay added to your employees' records for that pay cycle. From there, you can easily edit or delete the extra pay records as needed.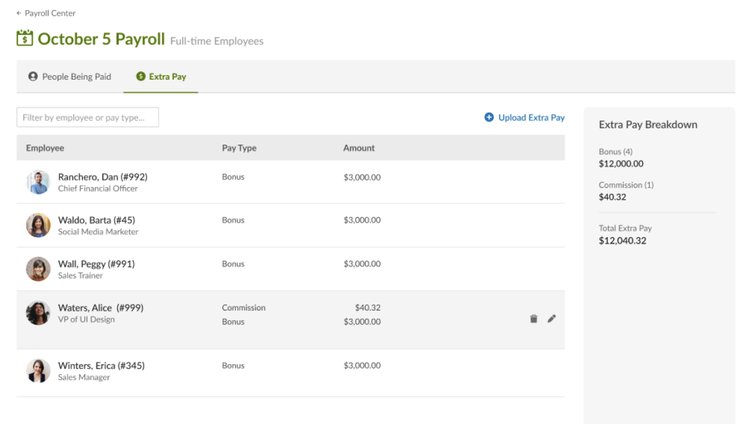 But that's not all! By selecting "Upload Extra Pay," you'll be able to access a template for bulk extra pay importing and upload directly to BambooHR. If there are any errors in the file, don't worry. They'll be surfaced on the Data Cleaner page, where you can easily edit any entries, correct invalid data, or remove extra pay records.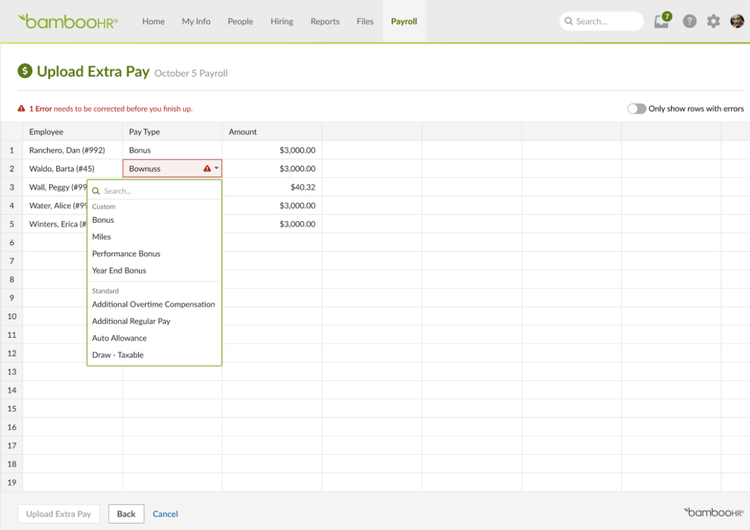 Once everything looks good, just click on "Upload Extra Pay" to import the records into the pay cycle. It's that simple!
As always, we love your feedback! To provide product feedback on this feature and more, head over to our product feedback page and let us know how we're doing.