Payroll Admins Now Have Access to Import Hours in BambooHR
For many organizations, importing regular, holiday, and overtime hours from a third-party system into BambooHR is an important step of accurate and timely payroll. That's why we are happy to announce the Payroll Admin Access Level now has access to the Import Hours function within BambooHR. This update empowers your Payroll Admin(s) to complete even more payroll tasks within BambooHR instead of relying on Account Owners or Full Admins.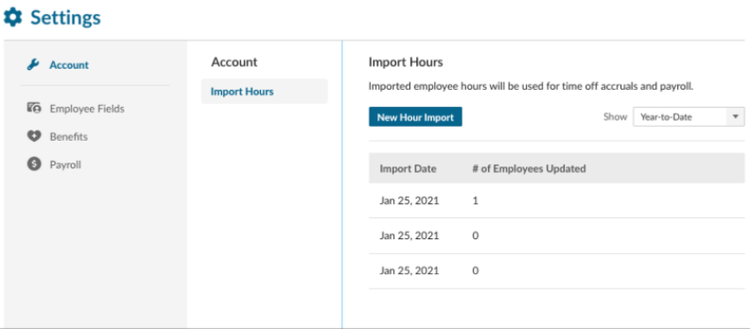 As always, we love your feedback! To provide product feedback on this feature and more, head over to our product feedback page and let us know how we're doing.