Paystub Notifications Now Come From BambooHR
In the past, your employees received paystub notification emails from TRAXPayroll each payday morning. Starting tomorrow, your employees will receive their paystub notifications on payday directly from BambooHR. This change provides a more unified experience for your employees since BambooHR is also the place where they normally access their paystubs.
Within each email, there will be a button that says, "See My Paystub'' which, when clicked, will take them directly to their new paystub within BambooHR. We will also be adding a paystub notification to the What's Happening widget on their Home Page that will direct them to view their paystub.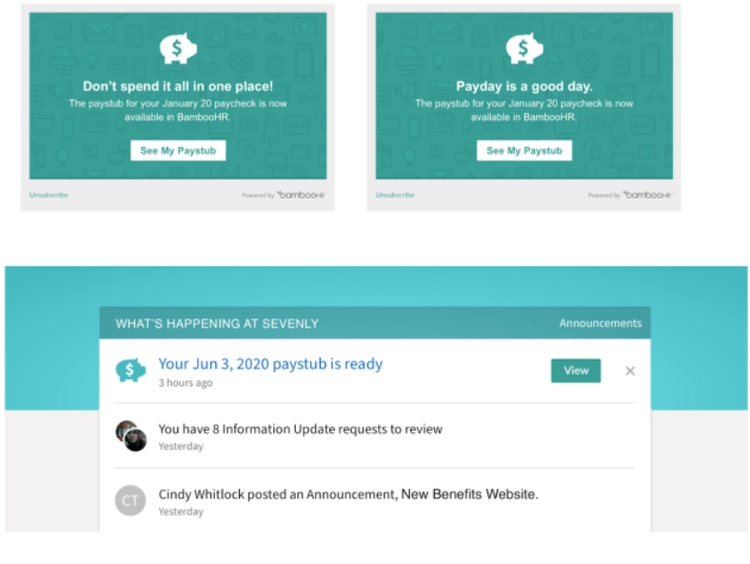 As always, we love your feedback! To provide product feedback on this feature and more, head over to our product feedback page and let us know how we're doing.