PDF Form Builder for Carrier Forms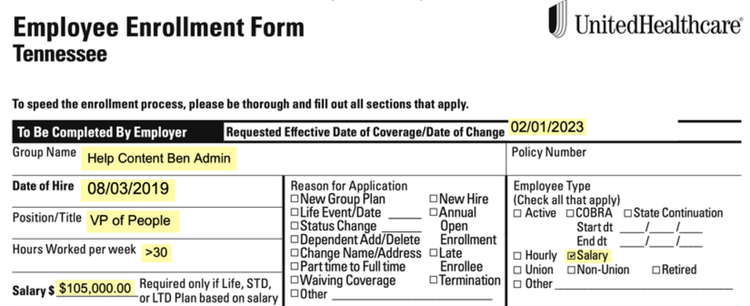 In order for you to enroll your employees into selected benefits at your insurance carriers, you need to be able to send enrollment information to them for processing. If your carriers accept PDF forms you'll want to know about the PDF form builder for Benefits Administration, another option for you to get your employee data from BambooHR to your carriers!
The PDF form builder is a mapping tool that lets you upload your carrier enrollment form to Bamboo, and create a template that maps your employees' enrollment data right onto the form. Once set up, it will auto-fill the required employee and dependent information to create a unique form for each employee. All you'll have to do is download the forms, and send them to your carriers through their process (typically by email or by SFTP upload).
As always, we love your feedback! To provide product feedback on this feature and more, head over to our product feedback page and let us know how we're doing.