Manage Recurring Extra Pay in BambooHR
Manage recurring extra pay such as cell phone reimbursements, gym reimbursements, or any other custom recurring pay, right on each employee's profile in BambooHR, further streamlining your payroll process and simplifying how you pay your employees.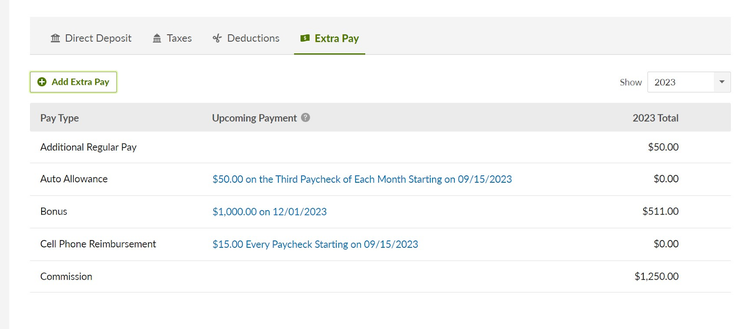 Easily Set up Recurring Extra Pay on the Employee Profile:
You'll follow the same process as you currently do for one-time extra pay by navigating to the employee profile. As you set up the extra pay type, you'll now be prompted to select a frequency such as "One-Time Only", "Every Paycheck", or "Monthly" in addition to the start payment date and the amount.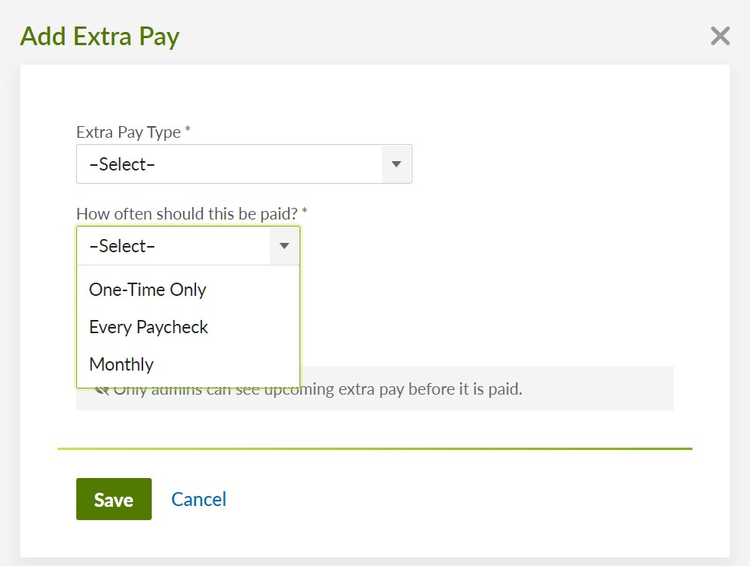 We're excited to announce two feature additions with the move of recurring pay management into BambooHR. You can now customize how often the extra pay occurs, and you now have the option to add an unlimited number of recurring extra pay types. When setting up frequency, you can still select recurring pay to occur with every paycheck or use the new monthly option and designate which paycheck of the month the recurring extra pay should apply‌ to. Your paycheck of the Month options will depend on the employee's frequency of pay (e.g. Twice a month, Every other week, Weekly).
Edit and Delete Recurring Extra Pay:
In addition to setting up recurring extra pay, you can effortlessly adjust recurring extra pay details directly from the employee profile. You can easily modify the extra pay type, amount, and start date (if future-dated), as well as delete or end existing recurring extra pay items.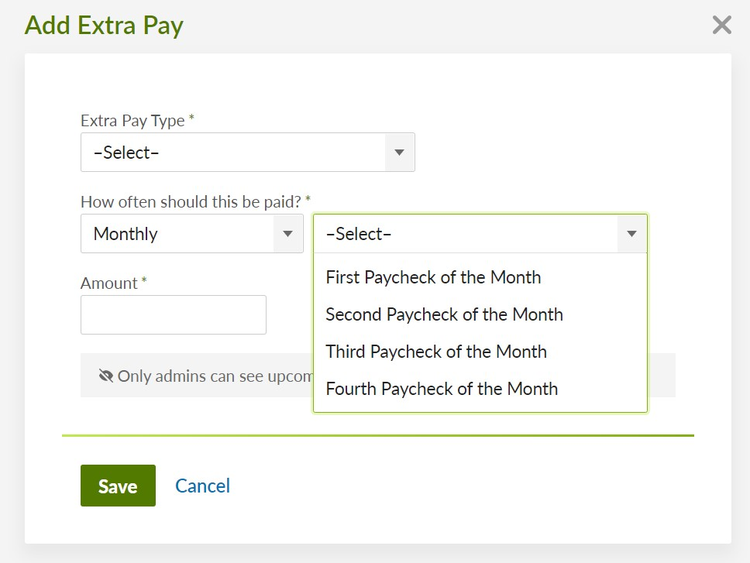 Streamlined Management of Extra Pay:
In addition to adding extra pay on the employee profile, you can edit or delete recurring extra pay items from the Payroll tab before starting payroll by selecting the Extra Pay tile, or on the Edit page inside of payroll after opening payroll. This allows you to make adjustments to affect specific payrolls only. However, for permanent changes, you'll manage details from the employee profile.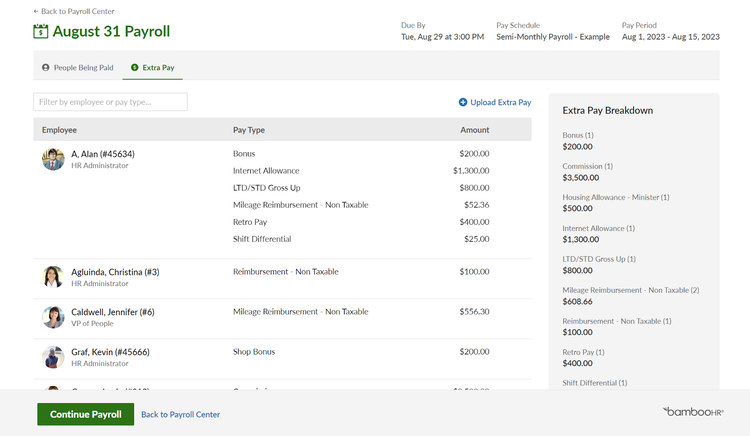 We're confident that these enhancements will provide greater flexibility and control over employee compensation, providing accuracy and efficiency in your payroll processes. If you are looking for more information regarding this update, make sure to check out the BambooHR Help Center to help you better use extra pay for your employees in BambooHR Payroll.