Require File Upload Option
Tracking down files can be frustrating and get in the way of doing other important things. We want to help save you this unproductive step by now giving you the option to require files to be uploaded before a task assignee can mark an onboarding or offboarding task complete. We hope this update will help set you free to do great work.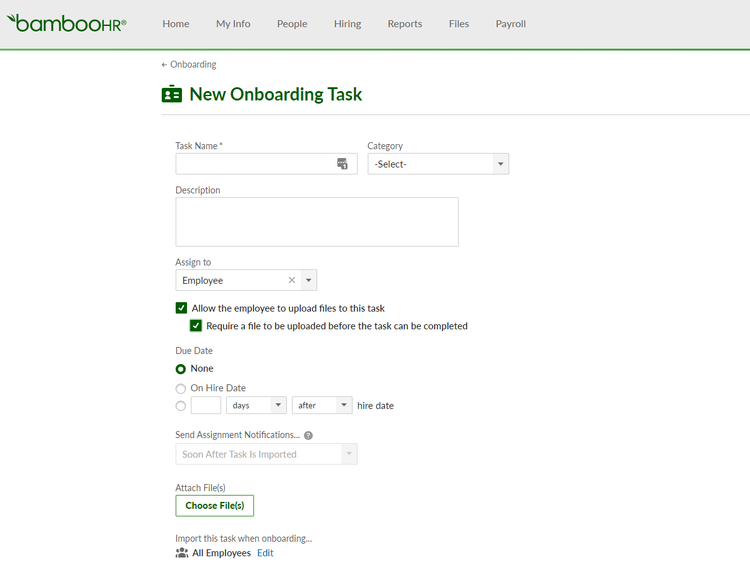 As always, we love your feedback! To provide product feedback on this feature and more, head over to our product feedback page and let us know how we're doing.