Wire Instructions Added to Payroll Review Page
We're excited to introduce a new feature that enhances and clarifies the wire transfer process for payrolls requiring a wire.
When a payroll requires a wire transfer, the Review Page now displays a notification indicating the need for a wire transfer. This notification includes a link to open a modal with wire instructions.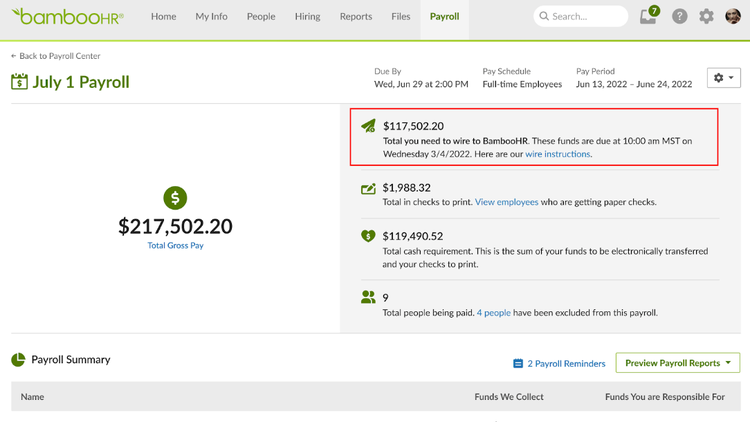 Clicking on the "Wire Instructions" link opens a modal that displays comprehensive wire instructions.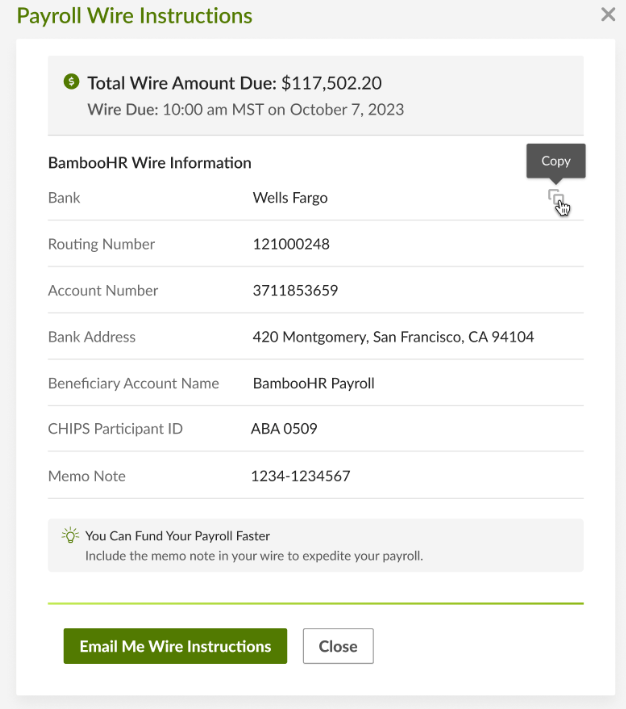 You can easily copy the wire instructions to your computer's clipboard using the copy button. You can also click the "Email Me Wire Instructions" button to receive the wire instructions via email.
After approving the payroll, you'll find clear communication on the Payroll Tab regarding how to process a wire when a wire transfer is required.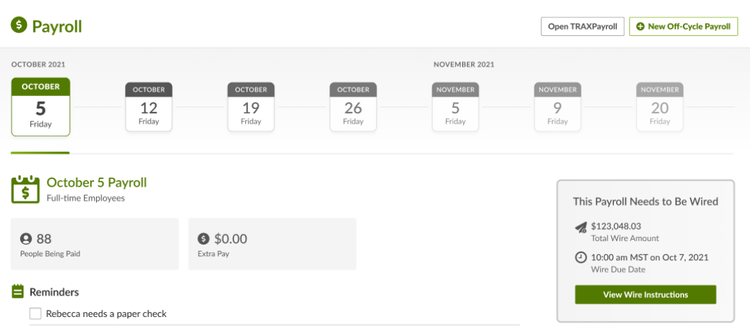 These enhancements will greatly improve the wire transfer process, providing a smoother experience when approving payrolls.
If you are looking for more information regarding this update, make sure to check out the BambooHR Help Center to help you better use extra pay for your employees in BambooHR Payroll.