SAML Optional Email & Password Login
We are happy to announce that you can now enable optional email & password logins for your employees in OKTA, OneLogin, Microsoft or any other SAML 2.0 Identity provider (in our generic SAML App). Enabling email and password logins for your employees is easy to do. Navigate to "Apps" on the BambooHR settings page, select any of the above-mentioned available SAML apps and it will bring you to the settings page of the provider.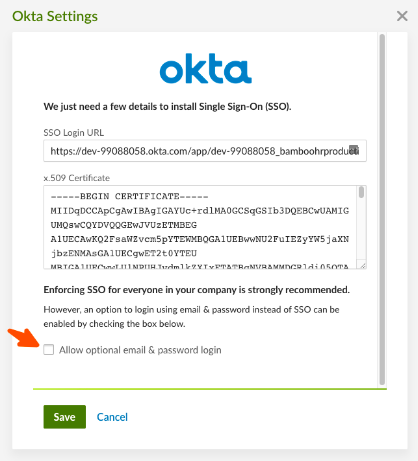 Once you have selected the box next to "Allow optional email & password login" and selected "Save", employees will be given the option to select "Log in with Email and Password" in BambooHR going forward.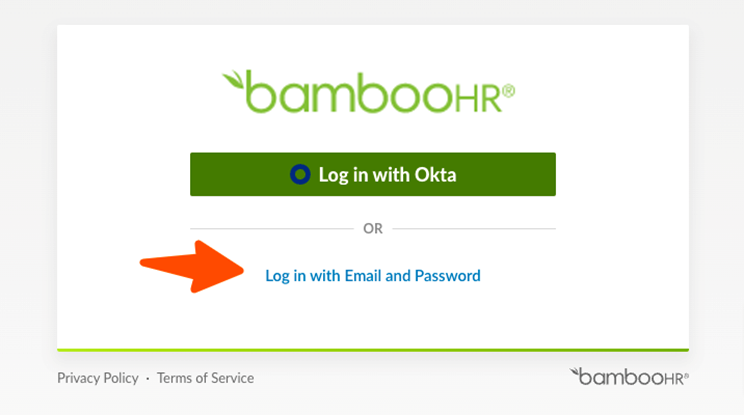 As always, we love your feedback! To provide product feedback on this feature and more, head over to our product feedback page and let us know how we're doing.