Save Signing Progress
We understand that life can get busy, forcing us to drop important tasks to finish them later. Things like urgent phone calls, kids, or the big game on the screen can get in the way of signing important onboarding documents. This is why we are now giving signers the ability to save their signing progress and finish later. After returning to a document that was started, they'll see all the information saved from their prior visit.
Next to the Confirm Signature button, you'll now see a new button labeled, Save & Finish Later.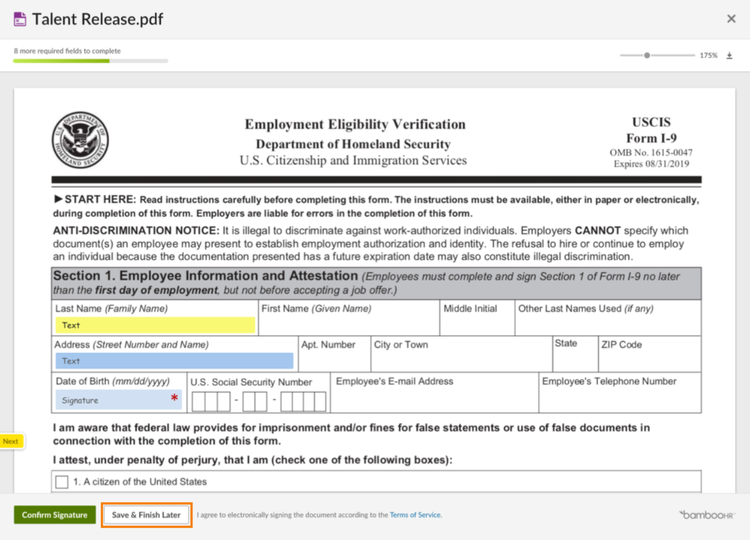 On the mobile app, the new button is labeled, Finish Later.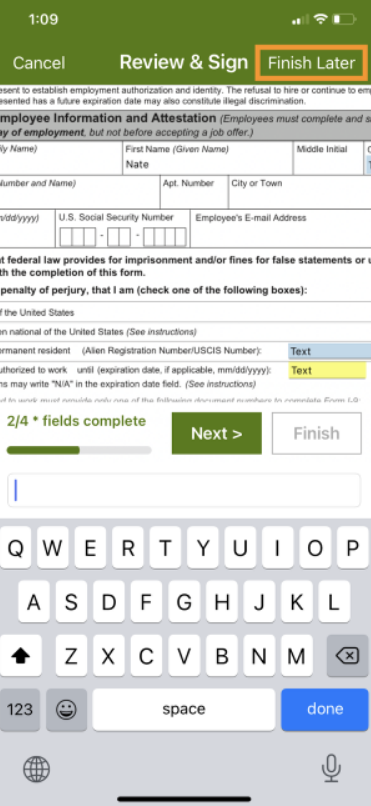 As always, we love your feedback! To provide product feedback on this feature and more, head over to our product feedback page and let us know how we're doing.