Scheduling Emails to Candidates
Do you know that you want to send an email to a candidate, but aren't ready to send it yet? Maybe you just got off the phone with a candidate that you know isn't the right fit for your company, but don't want to immediately send a rejection letter. Or maybe you are pulling a late night and have an email drafted to invite a candidate in for an interview, but would rather send it during business hours.
We have an update that will help you! You can now schedule an email to a candidate, or a group of candidates, to go out on a later date.
The next time you go to write an email to a candidate you'll see a "Send Later" option next to the "Send Now" button.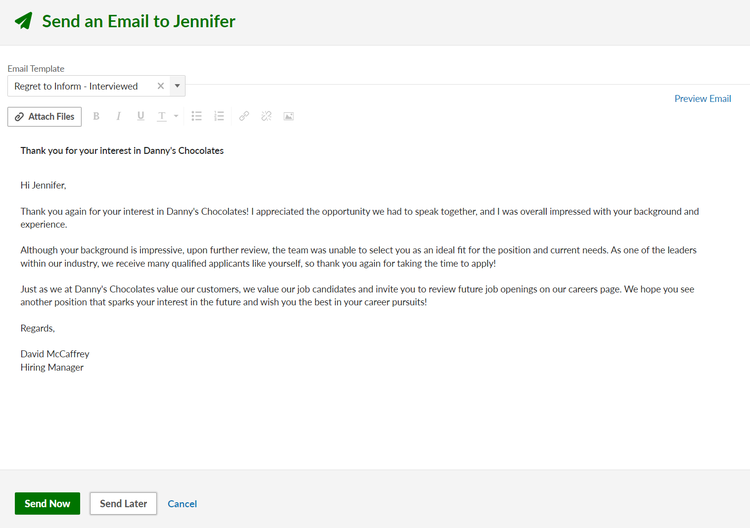 Clicking on the "Send Later" button will pop up a modal where you'll be able to select the date that you want to send the email on as well as whether you want it sent in the morning, afternoon, or evening.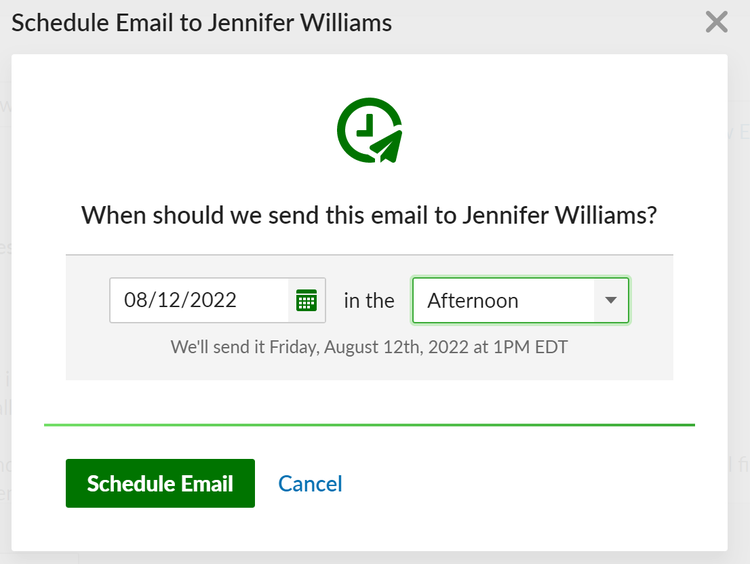 You are able to reschedule the send for a new time, or cancel the send, up until the scheduled email time.
We hope that this update will help to improve your communication with your candidates and save you time as you no longer need to set yourself a reminder to send out an email.
As always, we love your feedback! To provide product feedback on this feature and more, head over to our product feedback page and let us know how we're doing.