Self-Serve Add Job Openings
Do you need more job openings to fill new positions in your company? Is your company employee base growing faster than you anticipated? Maybe you are looking to backfill more positions than before?
We have an update that will help you! Account Owners can now add 10, 20, or 30 additional job openings in their account settings tab.
In the account settings, you can select manage job openings. There you will see an option to either add additional job openings and see the price of each option or cancel job openings.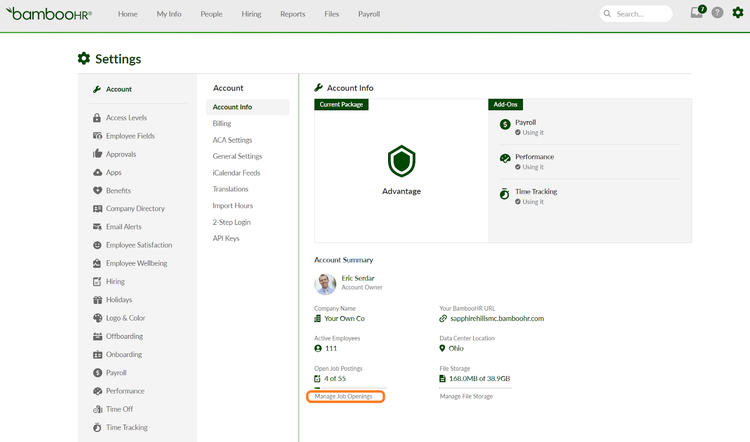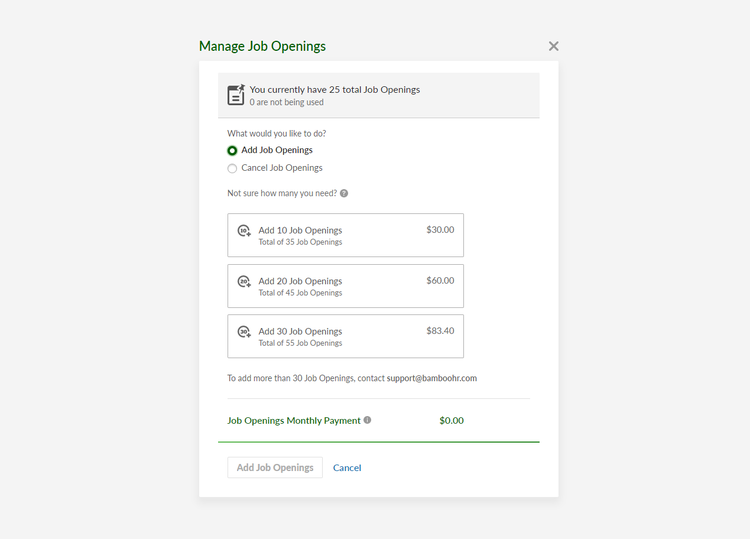 Clicking on the "Add Job Openings" button will pop up a modal to double check this is the action you are wanting to take.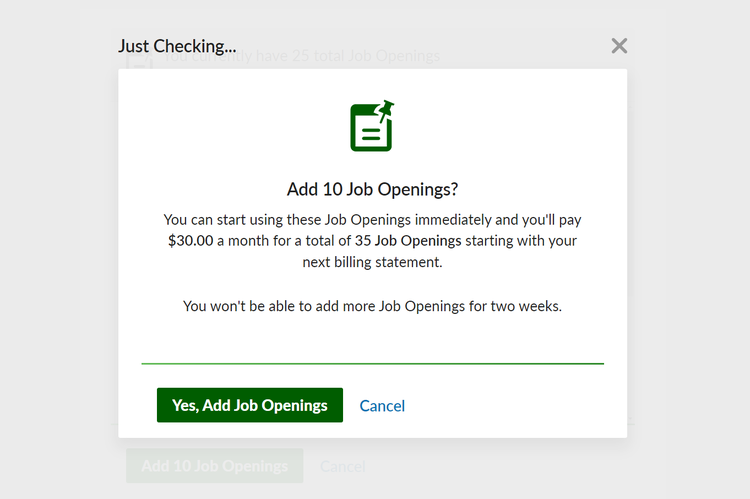 We hope that this update will help to empower your team by not having to contact multiple support reps to enable more job openings.
As always, we love your feedback! To provide product feedback on this feature and more, head over to our product feedback page and let us know how we're doing.